Syria
Syrian Army Sends More Forces, Equipment to Eastern Homs to Lift Siege on Deir Ezzur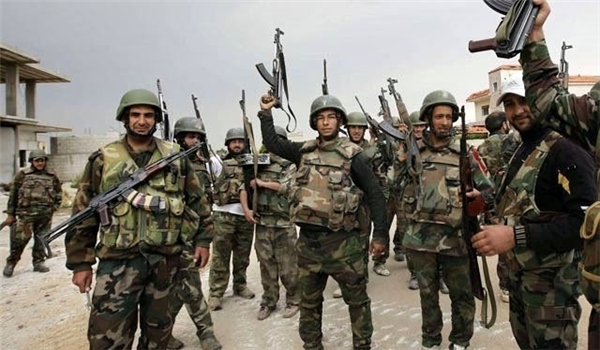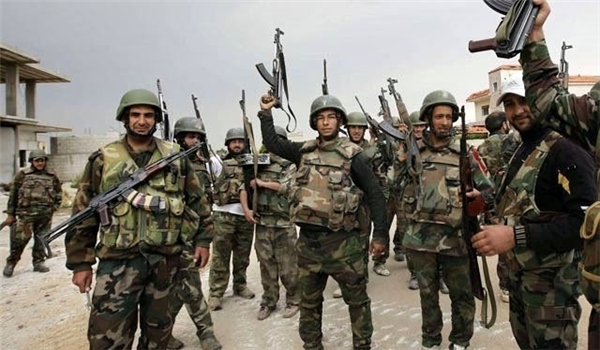 The Syrian Army has dispatched a large number of forces with heavy military equipment to Eastern Homs to take part in an imminent operation to lift the siege on pro-government forces in Deir Ezzur, field sources said Wednesday.
The sources said that tens of heavy military vehicles, tanks, missile launchers, cannons and hundreds of soldiers and the Lebanese Hezbollah fighters have left de-escalation zones in Northern Hama for Badiyeh (desert) Palmyra to participate in an imminent large-scale operation to end ISIL presence in Deir Ezzur province.
In the meantime, a military column, including several vehicles, have reached East of Palmyra city, North of al-Sha'er oilfield and East of Jubb al-Jarrah region in Eastern Homs.
A well-informed military source disclosed earlier today that the army troops and the Lebanese Hezbollah Resistance Movements are getting ready to carry out an imminent large-scale operation against ISIL in Central Syria.
The source said that the army troops and Hezbollah forces will participate in a massive operation in Central Syria as the de-escalation zones agreement frees up hundreds of fighters across the war-hit country to move to other areas.
Hezbollah fighters have accompanied vastly the army soldiers in anti-terrorism operations in Aleppo province and in Eastern Homs, the source underlined, adding that they have played very crucial role also in the restoration of security to the Syria-Lebanon borders.