Syria
Syrian Army Sends More Missile Units to Aleppo to Target Terrorists' Suicide Vehicles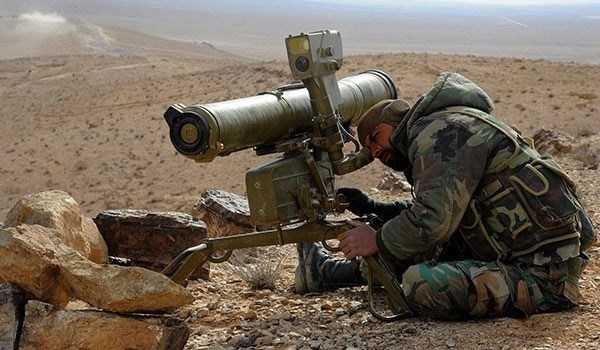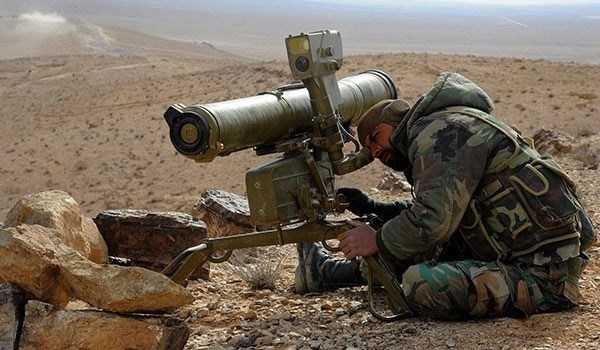 The Syrian Army has dispatched a large number of missile launchpads to Aleppo city to destroy Jeish al-Fatah's bomb-laden suicide vehicles, military sources disclosed Sunday.
"After intensified attacks by Jeish al-Fatah terrorists under its Great Epic Operation on government-held districts of Aleppo city, Damascus has sent a large number of forces and military equipment, including missile units with highly experienced crew, to the Northern city," army sources said.
"The fresh forces will deploy to the districts of Jam'iyat al-Zahra and Zahiyeh al-Assad and along the road to Menyan to reinvigorate the army defense lines," they added.
Military sources also informed earlier today that the Syrian Army would send more troops to Aleppo province to strengthen its forces' defense and combat capabilities in the war against Jeish al-Fatah terrorists.
"Jeish al-Fatah has announced that more militants are to join the third phase of the Great Epic Operation to save their trapped comrades in the Eastern districts of Aleppo," the source said, adding, "The Syrian Army, for its part, has announced its readiness to send a large number of fresh forces, deployed in other provinces, to Aleppo."
"Commander of the Syrian Army's Tiger Forces Colonel Suheil al-Hassan also arrived in Aleppo on Saturday to find out how many fresh soldiers should be sent to Aleppo to end militancy there," the sources went on to say.