Syria
Syrian Army Sends More Troops to Northwestern Syria for Imminent Operation in Idlib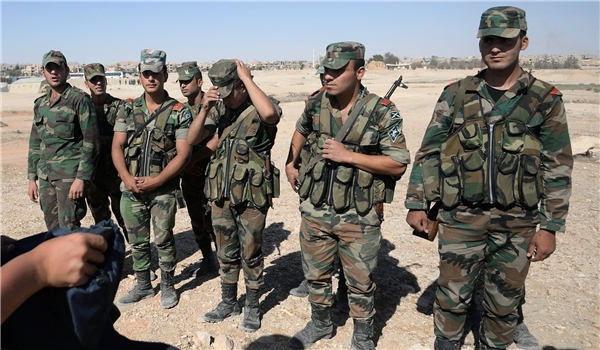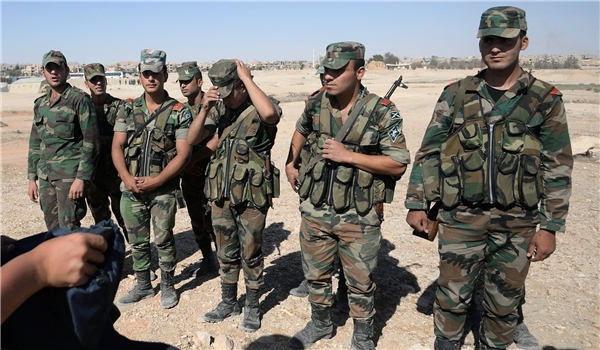 The Syrian Army forwarded more military convoys to Hama and Idlib provinces on Sunday in preparation for a large-scale offensive on terrorists in coming weeks.
The army dispatched a large number of forces and equipment to al-Ghaab Plain in Western Idlib from the Southern battlefields.
Yet, sources said most troops and equipment have been sent to Hama province by the army.
The sources went on to say that the army plans ton stage an imminent assault in Jisr al-Shughour in Southwestern Idlib and Northern Hama.
In the meantime, other sources reported that Tahrir al-Sham and the Islamic Turkistani Party have also fortified their positions in Jisr al-Shughour to counter the army's operation.
Militant-affiliated sources said on Saturday that Tahrir al-Sham terrorists embarked on intensifying security measures in Idlib, arresting those people who tried to persuade militants to join the peace agreement with the army to hand over the province to the government forces.
The sources further said that Tahrir al-Sham arrested almost 17 pro-peace people in the town of Khan Sheikhoun and in the village of Madya in Idlib.
The sources went on to say that Tahrir al-Sham has also threatened peace activists in Aleppo province.
They said that militants in a large number of regions in Idlib and Aleppo intend to accept the army's peace plan before the government forces start their large-scale operation.