Syria
Syrian Army shatter Daesh leftovers after terrorists break ceasefire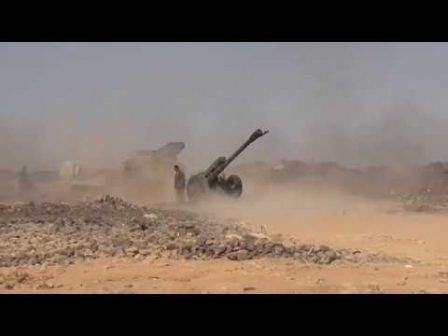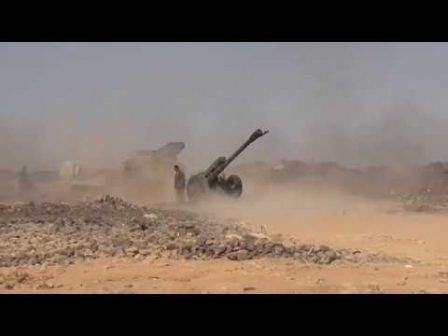 The Syrian military has been conducting a mopping up operation in southern Syria against Daesh  after wrapping up major military operations in the area this summer.
The Syrian Army has resumed artillery bombardment of terrorist positions in the area of Tulul al-Safa, a hilly region near a local volcanic plateau in Syria's As-Suwayda province.
Speaking to Sputnik Arabic, a Syrian military source explained that fighting resumed after Daesh broke a truce which would have seen the terrorists' surrender.
Last Tuesday, terrorists occupying the Tulul al-Safa heights reached a ceasefire, agreeing that Daesh would surrender their weapons after being completely surrounded by Syrian troops. However, less than a day later, the terrorists attacked the army, with the attack said to have been successfully foiled, killing and injuring several dozen terrorists.
Syrian command decided to resume massed bombardment of Daesh remnants in the region, with artillery, multiple rocket launcher systems and air power deployed against them. The ultimate aim is to completely smash the terrorists before the start of Syria's rainy season, which traditionally begins in November.
The Syrian army began to clear the As-Suwayda desert in late July following a major attack on the city of Suweida and the surrounding countryside which left hundreds of civilians dead and wounded.
Since then, the army has cleared about 3,000 square kilometers of territory, with remaining fighters trapped at Tulul al-Safa. The terrorists' freshwater supplies were 
cut off
 in early October.
Source: Sputnik