Syria
Syrian Army Smashes Terrorist Centers, Wins back More Territories in Aleppo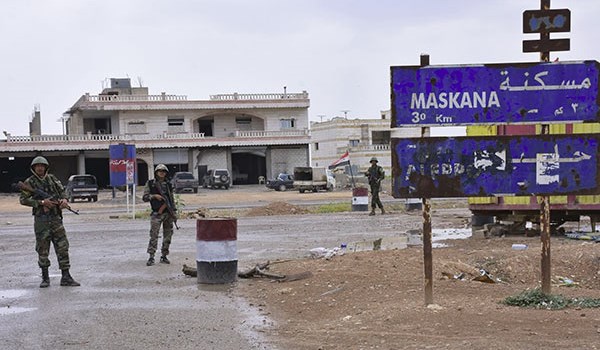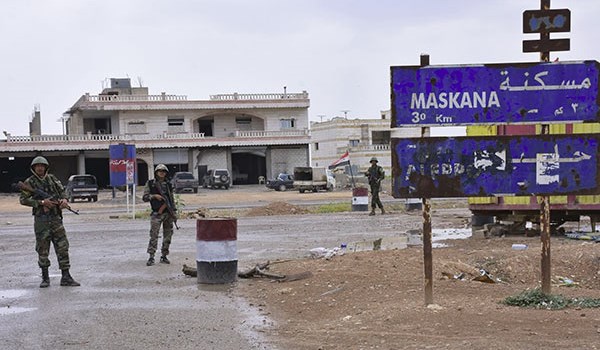 The Syrian Army troops continued their advances against ISIL in areas near the key town of Maskana in Eastern Aleppo, recapturing several villages and a strategic region.
The army units engaged in a tough battle with ISIL near Maskana and managed to take control over the villages of Ein Albu Maneh, al-Fasayeh, al-Qahera, al-Ja'abat and the 1st Farm, killing and wounding a number of terrorists.
The army soldiers also pushed ISIL back from the sugar factory region.
A military source, meantime, reported that the army troops' operation in the region is underway with heavy fire of the army's artillery units adding that a large number of ISIL fighters are leaving their positions in the battlefields for the town of Maskana.
Relevant reports said on Sunday that the army soldiers continued to hit ISIL's defense lines in Eastern Aleppo and recaptured the villages of al-Qora and al-Bandouqeh and al-Sukri'yeh livestock ranching farm.
The army men also drove ISIL out of Maskana train station and Masaken al-Mahateh, killing and wounding a number of them.
In the meantime, the army units stormed ISIL's defense lines near lake al-Jaboul and took control over several villages.
A military sources said that the army is now in full control over al-Jaboul lake and its surroundings, adding that the army forces that were advancing against terrorists in Eastern Aleppo have shaken hands with their comrades in Southern Aleppo along Khanasser road to Ithriya.