Syria
Syrian Army Special Forces to Kick off Albu Kamal Liberation Operation in New Flank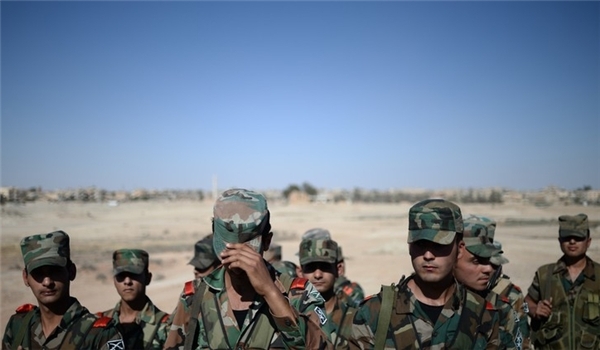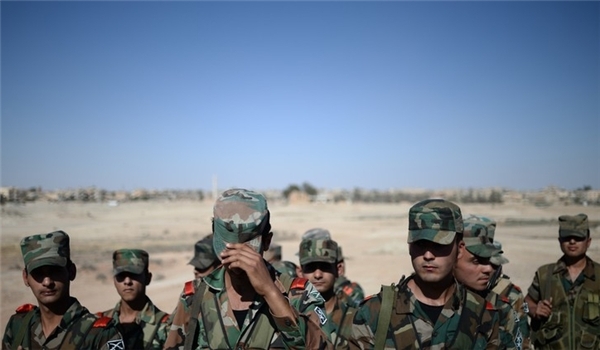 The Syrian Army's Special Forces are to open a new flank to capture the ISIL-held town of Albu Kamal after they ended cleansing operation in Deir Ezzur city neighborhoods, an army officer said Monday.
The army officer reported that the elite forces are preparing to launch a fresh round of operations from a new flank to free Albu Kamal at the Iraqi border.
He further added that the Tiger Forces will launch the offensive from the provincial capital of Deir Ezzur, which was officially liberated a couple of days ago after months of bloody battle with ISIL.
In the meantime, the army units and Hezbollah fighters, operating East of T2 oil pumping station in Southwestern Deir Ezzur, have deployed 30 km away from Albu Kamal.
Relevant reports said on Saturday that the army troops repelled ISIL's heavy offensive in the Eastern province of Deir Ezzur, inflicting tens of casualties on the terrorists.
The army came under heavy attacks after an ISIL contingent stormed the pro-government forces' positions in the Southern part of Deir Ezzur Province.
The terrorists marched towards a strategic position Southwest of the town of al-Makhan, but they met fierce resistance by the Syrian army units.
According to a battlefield report, the short-lived attack ended in complete disaster for ISIL commanders who called off the attack shortly after it began as Syrian troops destroyed their armored vehicles.
Furthermore, a large number of ISIL terrorists were killed and wounded as pro-government troops managed to fully liberate Deir Ezzur city from the Takfiri militants.