Syria
Syrian army steps up battle for Rankus, kills many Nusra terrorists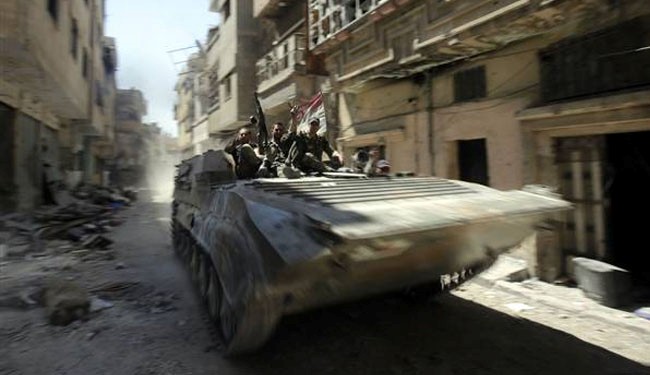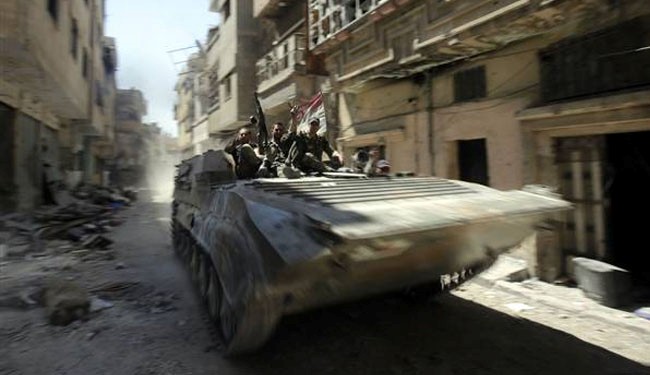 Syrian forces have stepped up their offensive against Rankous ahead of an operation to retake the town, one of the last rebel-held regions in the Qalamoun area.
State news agency SANA said army troops had taken a hilltop position overlooking Rankus and had seized a few neighborhoods of the town, killing a number of fighters from the Al-Qaeda-affiliated Nusra Front and other groups.
The Qalamoun region is strategic because it lies along the border with Lebanon and the main highway between Damascus and the city of Homs runs through it.
"The area of Rankous in Qalamoun has been under heavy shelling and continuous air raids since Monday, ahead of a plan to storm it," the so-called Syrian Observatory for Human Rights chief Rami Abdel-Rahman told AFP.
Two militants were killed in the clashes around Rankous, the Observatory later added, while helicopters dropped two crude barrel bombs on the town.
Abdel-Rahman said Hezbollah was leading the campaign in the region, where the army has gradually recaptured control of almost all areas formerly held by the rebels.
The offensive comes after the army secured a major victory by capturing the rebel bastion of Yabroud nearby on March 15. With the fall of Yabroud, rebel forces lost most of their supply routes crossing the border into Lebanon.
Fierce clashes between army forces and terrorist groups also took place in more than half a dozen Syrian provinces.