Syria
Syrian Army Storms Strongholds of ISIL, Al-Nusra Front in Homs Province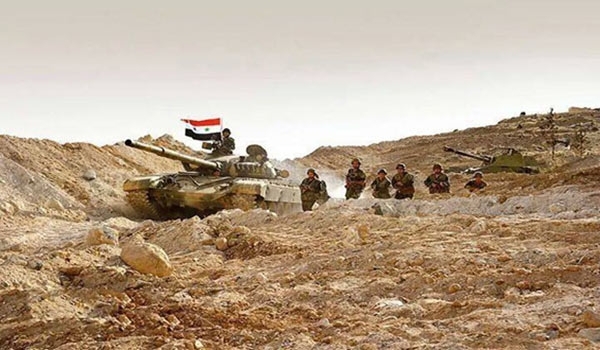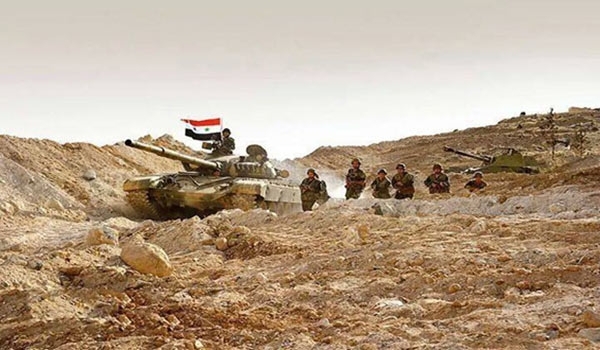 Syrian Armed Forces identified and targeted several strongholds of the ISIL and al-Nusra Front in the Central Homs province, killing and wounding dozens of them.
Several members of the ISIL terrorist group were killed and wounded in the army's attacks on their centers near Rahoum village East of Homs city.
Also scores of members of the al-Nusra Front and Ahrar al-Sham were killed and injured in fresh clashes with the army men in the villages of al-Sultaniyeh, Arshouneh, Abu Huwadit and al-Barghouthiyeh in the Eastern countryside of Homs province.
Moukheiber al-Ashour, the "emir" of al-Nusra Front in Salam Sharqi village was killed by the Syrian soldiers in the Eastern battlefields of the province.
Metsher al-Ashour and Abdullah al-Hamidi were also identified among the terrorists killed during the army's operations in the villages of Salam Sharqi, al-Khreija, Oum al-Rais, Masa'ada, and the hills surrounding al-Mhsairfeh.
Syria has been grappling with a deadly crisis since March 2011. The violence fuelled by Takfiri groups has so far claimed the lives of over 210,000 people, according to reports. New figures show that over 76,000 people, including thousands of children, lost their lives in Syria last year.
Over 3.8 million Syrians have left their country since the beginning of the crisis. According to reports, more than seven million Syrians have become internally displaced.