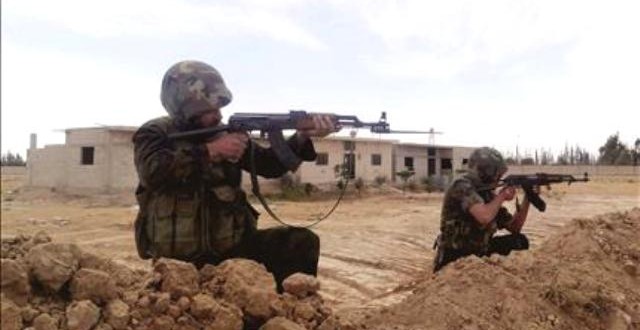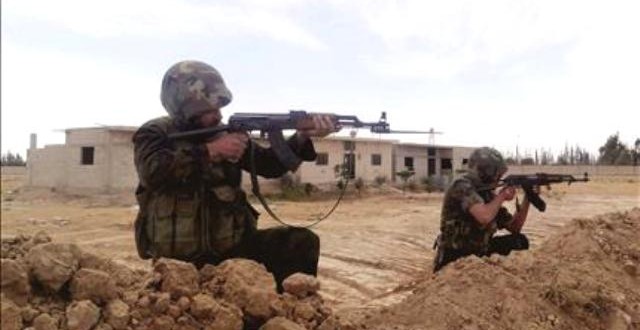 The Syrian army on Friday targeted terrorists' gatherings and dens in several areas, inflicting heavy losses among the terrorist groups' ranks, Syria ArmySANA reported.
Units of the Syrian armed forces killed and injured many terrorists in al-Rastan and Talbisa in Homs countryside.
A unit of the Syrian armed forces also repelled members of an armed terrorist group who were attempting to attack a military checkpoint in al-Sheikh Saad village in Daraa, killing and injuring many of them.
The Syrian army further carried out a series of special operations against terrorists' dens and gatherings in several village, towns and neighborhoods in Damascus and its countryside, killing and injuring scores of terrorists.
In the meantime, a Syrian army unit clashed with terrorists near the electricity company in Joubar neighborhood and killed 4 of them.
Units of the Syrian armed forces repelled terrorists' attempt to attack al-Kindi Hospital and killed scores of terrorists in several areas in Aleppo.
The Syrian military targeted a terrorists' gathering in al-Madajen area on Eblin-al-Bareh road in Ariha in Idleb, killing a number of them and injuring others.