Syria
Syrian Army strikes militant positions in northern Hama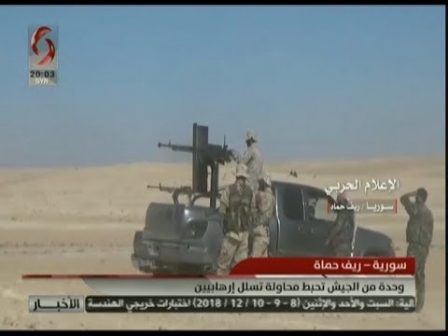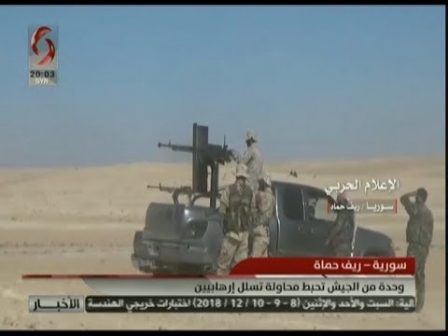 The Syrian Arab Army (SAA) continued their attacks against the terrorists in northern Hama, yesterday, striking the militants near the towns of Al-Latamnah and Zakat.
According to a military report from northern Hama, the Syrian Arab Army repeatedly hammered the terrorists of Jaysh Al-Izza near Latamnah, inflicting heavy damage on the terrorist group's positions.
The Syrian Arab Army can be seen pounding the terrorist positions using different weapons in northern Hama.