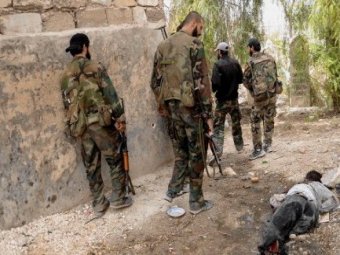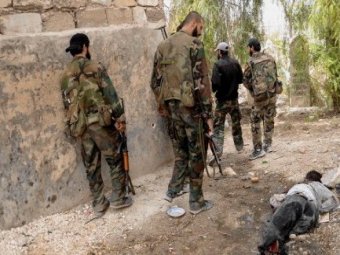 The units of Syrian Arab Army have initiated qualitative operations against the Free Army militia in Deir Ezzor and Homs provinces.
In Homs, our correspondent stated that the Syrian Army killed many foreign fighters after they formed their own battalion in Bab al-Turkman.
The reporter said that the killed terrorists included Saudis Egyptians, Tunisians and Jordanians.
Our correspondent revealed some names of the dead militants, The Saudis are called Muhammad al-Faydeh and Ahmad al-Sa'our, the Egyptians are called Jadwad al-Sa'eedi and Qasem Abed al-Haqq, the Jordanians are called Watheq Muhammad al-Khalaf, Khalid al-Wafi and Khalid Alloush, and at last the Tunisians are called Hardan Sami and Muhammad Walad Yuns
In Deir Ezzor, the reporter confirmed that the Special Forces of Syrian Army carried out a qualitative operation and destroyed he HQ of military council for Free Army militia in Deir Ezzor
Our correspondent also pointed out that the process was carried out in al-Rashidia area, what rsulted in dozens of deaths upon the insurgents' ranks, including their leader Mahmoud Tlas, the media spokesman of the council Hasal al-Olwan, who is called as Abu Tammam, Salah al-Alkol and the insurgent Ismael al-Maarri, called as al-Tayeh.