Syria
Syrian Army Takes Control of 50 Percent of Dara'a Refugee Camp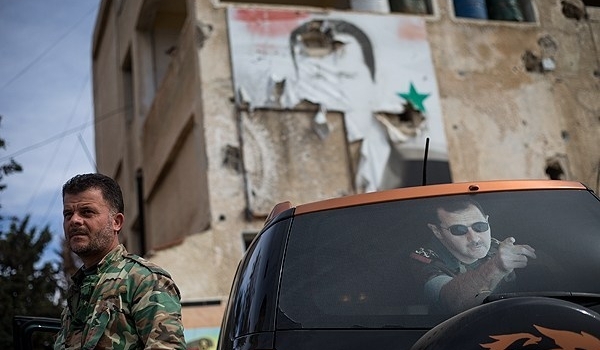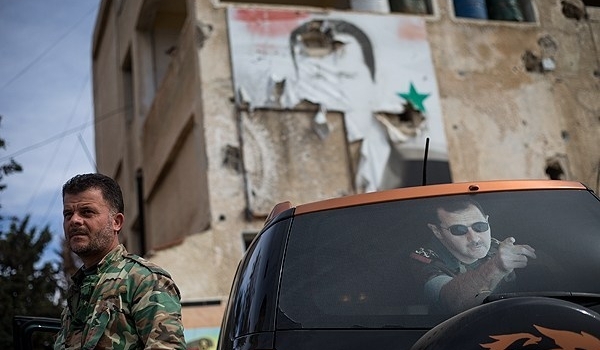 The Syrian army continued its military operations against the terrorists in Dara'a and made new gains.
The Syrian army troops backed by missile units and fighter jets engaged in clashes with the terrorists in Dara'a's refugees camp and managed to take control of over half of the camp in fierce clashes.
Meantime, a military source confirmed that the Syrian troops have managed to take control of a region along Dara'a refugee camp where several schools were located.
The terrorists sustained heavy losses in the Syrian army's military operations in Dara'a.
In a relevant development on Monday, the Syrian Army's artillery and missile units shelled terrorists' positions and movement in the Southern city of Dara'a and repelled their attack on the pro-government forces' defense lines in the city.
The artillery and missile units opened heavy fire at the movements of the terrorists that attacked the army's strongholds in Dara'a al-Balad district, Tariq al-Sad and al-Abbasiyeh neighborhoods, fending off their attack and inflicting major losses on them.
The army forces also targeted a drone and a bomb-laden vehicle of the terrorists near the town of Tafas in Northern Dara'a.
The Syrian Air Force also launched several airstrikes over Dara'a city, hitting the positions of Tahrir al-Sham Hay'at (the Levant Liberation Board) in al-Manshiyeh neighborhood and Dara'a al-Balad.
In relevant developments in the province on Sunday, the missile units shelled heavily terrorists' positions in Dara'a al-Balad district and Tariq al-Sad (way to dam) neighborhood in Dara'a city and Qaraz region in its outskirts.
In the meantime, the fighter jets bombed badly terrorists' concentration centers in Qaraz.
A military source said that Mohammad al-Solta and Farhan Hamadi, two notorious terrorist commanders and a number of militants were killed in the Syrian missile and air attacks.