Middle East
Syria
Turkey
'Syrian Army Takes Full Control of Manbij'
The Syrian army has taken full control of the city of Manbij and all surrounding towns, the Russian Defense Ministry said on Tuesday.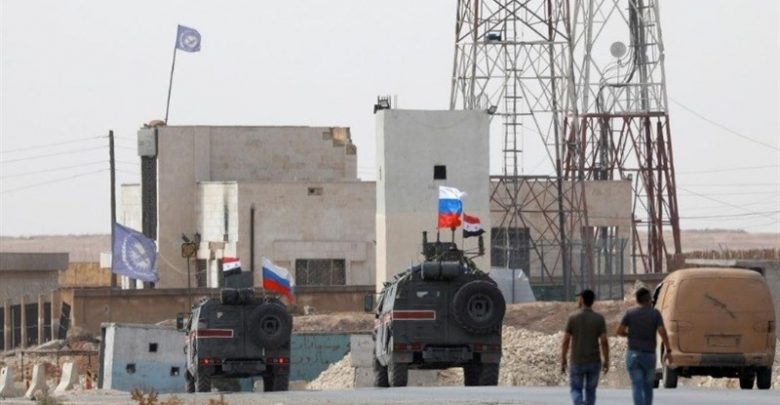 Syrian state media also said the army troops have entered the center of Manbij in northern Syria and have raised the national flag in the city.
A video released by SANA shows a number of people gathering in the city's main square and waving Syrian flags on Tuesday morning.
Russia's Defense Ministry announced that the Russian military police were continuing patrol missions along the line of communication between Turkish and Syrian government forces, MBS news reported.
"The Russian military police continue to patrol the northwestern border of Manbij along the line of communication between Syrian and Turkish forces. Cooperation has been organized with the Turkish side," the Russian Defense Ministry said.
SANA has reported that the Syrian army units entered Manbij hours after taking control of Tabqa and its military airport, as well as Ain Issa in Raqqa's northern countryside and a large number of nearby villages and towns.
Syrian Kurds on Sunday struck a deal with the government in Damascus on the deployment of Syrian army forces near the northern border after US troops pulled out of the region ahead of a Turkish incursion.
The so-called Syrian Observatory for Human Rights said US warplanes had targeted a column of Syrian troops in the city of Raqqah in an apparent attempt to hinder their deployment to the north.
The US military also tried to hinder the dispatch of Syrian and Russian forces near Manbij, the London-based war monitoring group said.
Kurdish authorities said the deal "paves the way to liberate the rest of the Syrian cities occupied by the Turkish army such as Afrin" in northwest.
Ankara says the operation is meant to purge Kurdish YPG militants, the backbone of the US-backed SDF militant group, which Turkey views as terrorists linked to local militants of the Kurdistan Workers' Party (PKK).
Residents of the northern city of Qamishli on Sunday celebrated the announcement of the Syrian troop deployment.
On Sunday, Turkish President Tayyip Erdogan said Turkey's incursion will stretch from Kobani in the west to Hasakeh in the east, going some 30 km (19 miles) into Syrian territory.
The Observatory said earlier Sunday that Turkish troops and their militant allies had entered Suluk, some 10 km from Turkey's border.