Syria
Syrian Army Takes Full Control over Key Road East of Damascus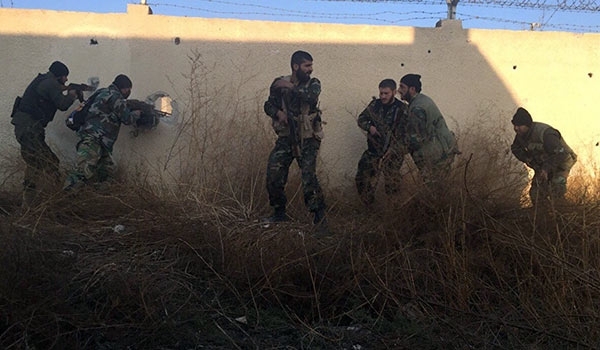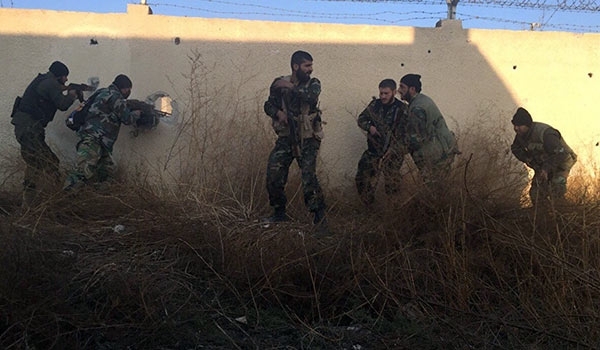 The Syrian Army troops, in a fresh round of offensives on Monday, inflicted heavy losses on the terrorist groups' checkpoints along a strategic road in Eastern Ghouta and forced the militants to retreat from nearby regions, battlefield sources said minutes ago.
"Following hours of fierce clashes, finally the Syrian soldiers forced the terrorist groups to pull their fighters back from the important road that connects Hosh al-Khatib and Harasta al-Qantara region," the sources said, adding, "The terrorist groups left behind dozens of the dead of wounded members and fled the battlefield."
"The road is under the full control of the army and the government force are fortifying their position along the road, which the army's engineering units have launched an operation to defuse roadside bombs and mines planted by the terrorist groups," the sources said.
In relevant developments in the province on Sunday, Syrian Army troops and the Lebanese Hezbollah fighters advanced towards the terrorist groups' strongholds in Western Ghouta and completed a wide circle of forces around the militants near two main towns in the region.
"The Syrian government forces cut off the communication lines of the terrorist groups in Darayya and Mo'adhamiyeh regions and laid complete siege on the militant groups in this strategic region near the capita," the sources said.
"The terrorist groups have been trapped in the circle of the Syrian forced around Darayya and Mo'adhamiyeh," the sources added.
"In the meantime, the terrorist groups' mortar and missile units once again violated the truce and shelled the Darayya's districts several time," the sources said, adding, "The government forces opened retaliatory fire at the terrorist groups and launched a fresh round of cleansing operation in the region and successfully destroyed the terrorist groups' launching pads of missiles and mortars."