Syria
Syrian Army Takes Military Airport Back from ISIL in Deir Ezzur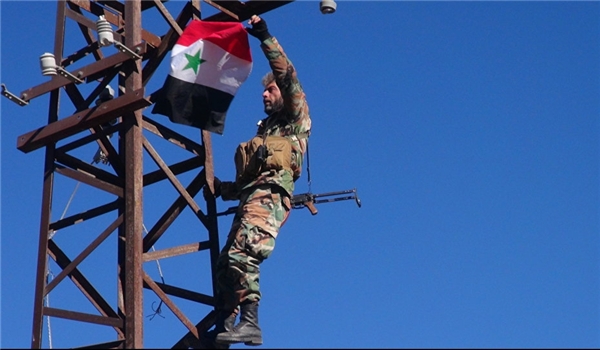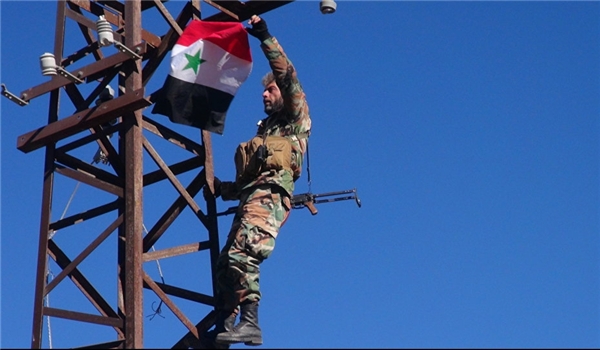 The Syrian army forces continued military operations and advances in ISIL-held areas in Deir Ezzur province after liberating the strategic city of Albu Kamal at border with Iraq, regaining control of a military airport.
The army soldiers won back control of al-Hamdan airbase near the village of al-Sukriyeh in the Northwestern parts of Albu Kamal during the operations in Southeastern Deir Ezzur on Thursday.
In a relevant development on Wednesday, the Syrian army troops stormed ISIL's positions in the outskirts of Deir Ezzur city, laying siege on the terrorists in their large stronghold North of city.
The army men clashed fiercely with ISIL in Huwieja Kateh region, hitting their strongholds hard from the Eastern and Southern directions.
In the meantime, the army's artillery and missile units shelled heavily ISIL's positions in the region.
A military source said that 20 terrorists were killed in the army operation and the remaining pockets of the ISIL were trapped in the circle of government forces in Huweija Kateh.
The source further said that a large number of ISIL terrorists had fled Deir Ezzur to Huweija Kateh.
Also a military source reported on Wednesday that the Syrian army's elite forces kicked off an operation to free the ISIL-held town of Albu Kamal in Southeastern Deir Ezzur at the border with Iraq from the South of the town of al-Mayadeen.
The source said that the task forces deployed in the Sothern direction of al-Mayadeen started the Albu Kamal liberation operation.
The source further said that the elite forces engaged in a tough battle with ISIL South of the small town of Mahkan and managed to enter al-Qouriyeh, another small town.
In the meantime, the Russian and Syrian fighter jets pounded ISIL's strongholds in the region.
The army, operating in South of al-Mayadeen, is 70 km away from Albu Kamal.