Syria
Syrian Army Targets Jeish Al-Islam Positions near Douma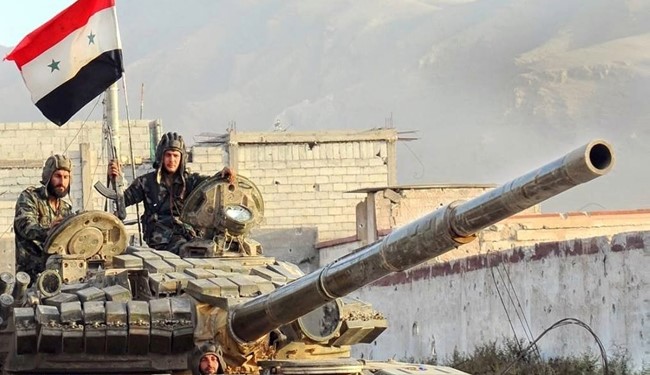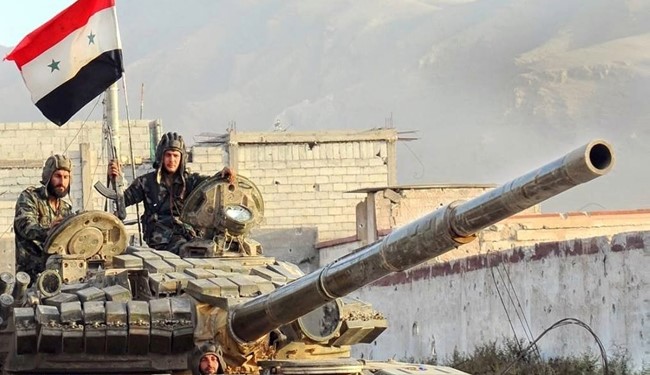 Informed sources have announced that Syrian Army troops backed by Syrian army Air Force have pounded Jeish al-Islam's strongholds in Eastern Ghouta, paving the way for the final phase of liberation operation of Douma.
"The Syrian soldiers stormed Jeish al Islam's centers near the town of Arbin, while the country's fighter jets, in two combat sorties, pounded terrorists' strongholds in al Reihan farms near Douma," the sources said.
"Terrorists' gatherings in the town of Outaya came also under heavy attacks of the Syrian army," they added.
"Fierce clashes are underway between the Syrian government forces and Jeish al-Islam near Hawsh al Zavahereh," the sources said, adding, "The army has gained upper hand in the battlefield."
"The army men have also engaged in heavy fighting with terrorists on al Mohammadiyeh road," they went on to say.
Also on Saturday, Syrian Army troops and National Defense Forces fended off Jeish al-Islam's large-scale attacks in Hawsh al Nasri in Eastern Ghouta.
"Tens of terrorists stormed pro-government forces' strongholds from Shifouniyeh and Hawsh al-Zawahereh to prevail over their position and capture the newly-liberated Hawsh al-Nasri, but they failed due to strong defense of the Syrian army men and popular forces," the sources said.
"Fresh popular forces arrived in the battlefield in the early hours of clashes and did not allow Jeish al-Islam fighters to advance and then beat them back from the Western farms of Hawsh al-Nasri," they added.
"Jeish al-Islam suffered a heavy death toll and pulled the remaining pockets of its forces back from the battlefield and moved them to Eastern side of Shifouniyeh," the sources added; FNA reported.