Syria
Syrian Army Targets Oil Smugglers, Clashes Expanded in Daraa, Aleppo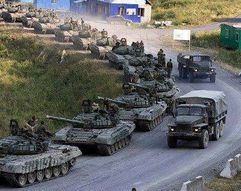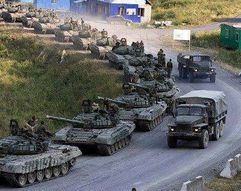 The Syrian army targeted on Friday a convoy belonging to the opposition militants while accompanying tankers smuggling oil to Turkey in the Syrian town of Alassaoh in western countryside of Deir Ezzor. 28 insurgents were killed and 4 tanks were burnt.
The army also clashed with a group affiliated with al-Qaeda-linked al-Nusra Front terrorist group which tried to seize control over al-Mohr gas field east of Homs.
Citing familiar military sources, media outlets reported that clashes were erupted between the army and the militant groups who tried to attack a military hospital in the Waer neighborhood of Homs. Number of militants have been left killed and wounded, while fighting continued in the neighborhoods of Khalidiya, Qosoor, Qarabis and Bab Hood.
In Aleppo, the army foiled an attempt of a group affiliated with al-Nusra Front to infiltrate the Sheikh Saeed area in the city.
In the south of the country, Russia Today correspondent reported that armed mercenaries attacked a number of military points in the areas of al-Bakar and Ein al-Deker in Daraa western countryside.
Meanwhile, activists said that fierce clashes erupted in the Waer and Khalidiya neighborhoods of Homs, where the national military seeks to control the armed opposition strongholds.
Activists also spoke about the violent clashes took place on Friday between Syrian troops and opposition militants in the vicinity of the National Hospital in Daraa.
The Syrian army launched a wide-scale military operation in April to put an end to the violent unrest in the country.
Syria was hit by the unrest since mid-March 2011, where the Syrian government accuses foreign actors of orchestrating the conflict by supporting the militant opposition groups with arms and money.