Syria
Syrian Army Tightening Noose on Militants North of Aleppo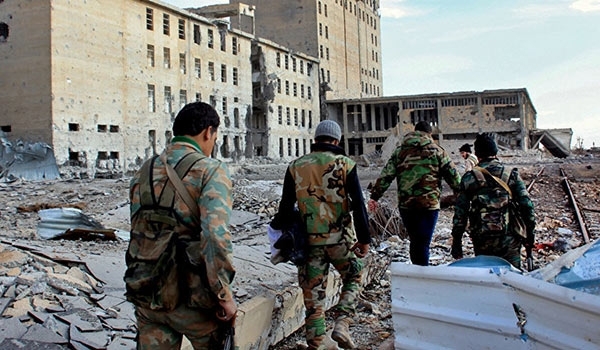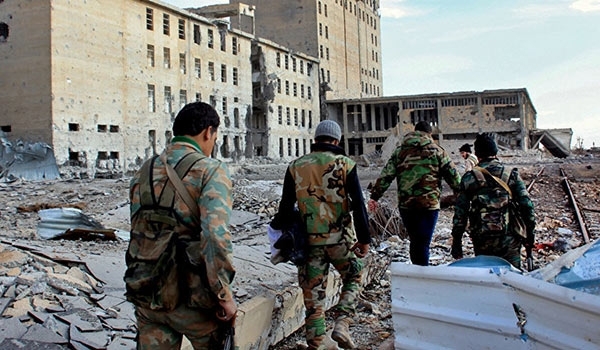 The Syrian Army and popular forces have taken back more strongholds from the militant groups in Northern Aleppo enabling them to take yet another major stride in completing siege of the terrorists on the Northern side of Aleppo, military sources said Tuesday.
"The Syrian army continued to advance against the militant groups along al-Lairamoun-Sheihan road and the countdown has started for the complete cut off of the only supply route of the terrorists in Castillo region," the sources said.
"The Syrian warplanes, artillery and missile units, for their part, targeted heavily the militants' strongholds in Bani Zeid and al-Lairamoun near the highway to Turkish border," they said, adding, "The defense lines of Nouralddeen Zinki terrorist group in Jami' yeh al-Zahra were also attacked by the Syrian soldiers."
In relevant developments in the province on Monday, the Syrian Army aircraft dropped leaflets reading "Surrender Now" over the terrorist-held regions in Northern Aleppo to give the Takfiri terrorists a last chance to lay down their arms and surrender to the authorities.
"The Syrian aircraft dropped thousands of leaflets over the terrorist group's strongholds in different towns and villages of Northern Aleppo reading surrender now; you have nowhere to go," military sources said.
"In the leaflets, the Syrian Army has warned over punishment of those who resist against the government forces," the source said, adding, "We have 40 different types of ammunition and will use them all against resisting militants."
The Syrian Army and its popular allies are resolved to capture Handarat camp to be in better position in the battle for complete cutting off of Castello highway, the only main supply way of terrorist groups in Aleppo.