Syria
Syrian Army Tightens Noose on Terrorists in Southwestern Dara'a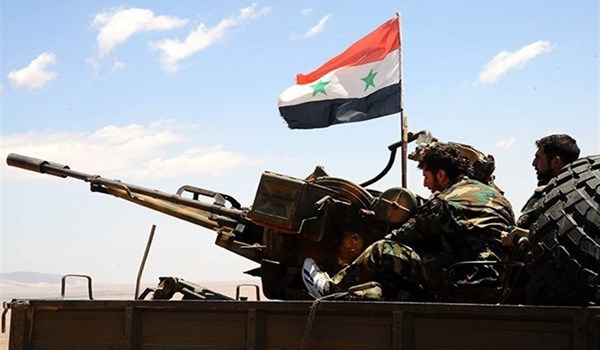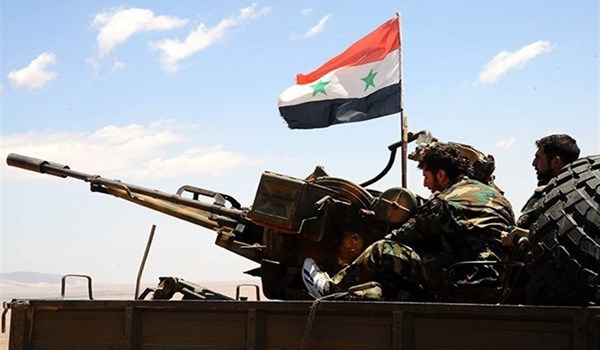 The Syrian Army intensified attacks on ISIL trapped in Hawz Yarmouk on Friday, taking control over more regions and inflicting major losses on the terrorists.
The army men, backed up by the artillery units and army aircraft, exchanged heavy fire with ISIL in Hawz Yarmouk, imposing control over the town of Jalin and al-Jomou'a strategic hill overlooking several towns and villages in the region.
The army men further advanced in the depth of ISIL-held regions, seizing control over Tasil and Advan towns in Hawz Yamrmouk.
In the meantime, other units of the army conducted an assault South of Hawz Yarmouk and captured the town of Hayt.
Also, a military source pointed to the intensified operation of the army against ISIL at borders with Israeli-occupied Golan after a Syrian Sukhoi was shot down by Israelis and also terrorist's attacks on government forces in Sweida, underlining that the army men inflicted major casualties on the terrorists.
The Syrian army continued clashes against the ISIL terrorists in Hawz al-Yarmouk in Northwestern Dara'a on Thursday, retaking control of the village of al-Mazire'ah and Sad Awan North of the town of Jalin.
Meantime, the Syrian artillery and missile units as well as the air force pounded the terrorists' positions and moves in the region with repeated attacks.
Also, a military source said that the Syrian army has taken back control of over 18 towns and villages, including the strategic regions, from the ISIL in the past two days, adding that the militants' defense lines have collapsed.
Reports also said that at least 140 terrorists have been killed and a large number of them were wounded during the army operations in Dara'a in the past week.