Syria
Syrian army troops take back southern villages from militants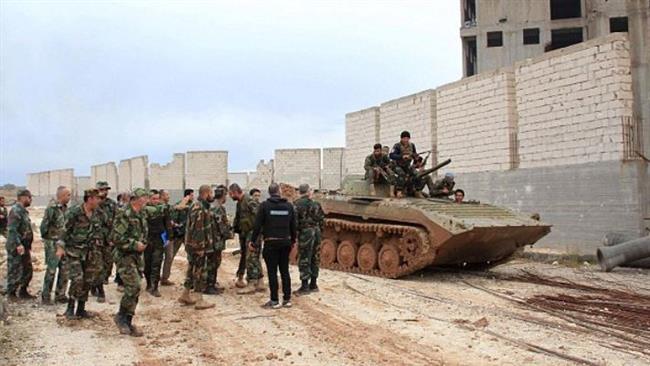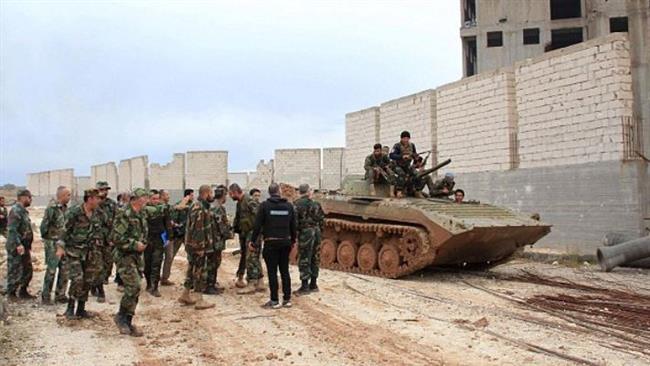 Syrian government forces continue to gain ground in their fight against foreign-backed armed groups, and have taken full control of several villages south of the conflict-stricken Arab country.
On Saturday, Syrian troopers, backed by fighters from Lebanon's Hezbollah resistance movement, established control over the villages of Nabe' al-Sakher and Tal al-Bazzaq in the strategic southwestern province of Quneitra, situated some 60 kilometers (37 miles) south of the capital, Damascus, Syria's official SANA news agency reported.
A number of militants were killed and injured during the intense clashes with the Syrian forces.
The Syrian army also dealt a blow to foreign-sponsored militants by capturing the villages of al-Habaria, Kherbet Sultana, Hamreet, Tal Qurein and Tal Antar in the southwestern province of Dara'a.
Scores of militants from the al-Qaeda-linked terrorist al-Nusra Front were killed in the operations, and their weaponry was later destroyed.
Syrian troops also killed many terrorists and destroyed their vehicles in Kafar Nasej and Tal al-Hara villages in Dara'a Province.
On February 26, Syrian army forces repelled an offensive by Takfiri terrorists to capture al-Fo'aa and Kafrayya villages on the outskirts of Syria's northwestern city of Idlib.
Syria has been grappling with a deadly crisis since March 2011. The violence fuelled by Takfiri groups has so far claimed the lives of over 210,000 people, according to reports. New figures show that over 76,000 people, including thousands of children, lost their lives in Syria last year.
Over 3.8 million Syrians have left their country since the beginning of the crisis. More than 7.2 million Syrians have also become internally displaced, according to the UN.