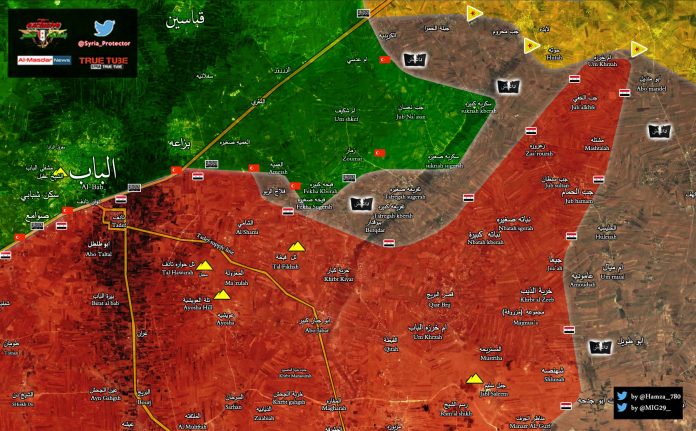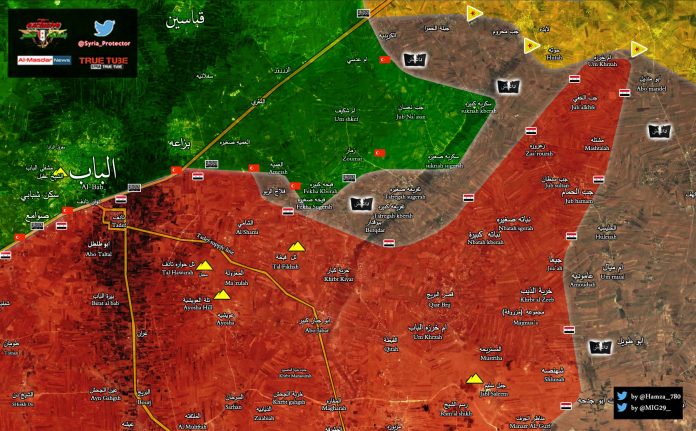 The Syrian Army resumed it military campaign in Aleppo eastern countryside, recapturing three more villages from the Islamic State terror group.
The recent advance comes a few hours after the government troops sized a batch of villages early morning, thus reaching out to the US-backed Syrian Democratic Forces (SDF) in the far north and besieging ISIS militants in a small geographical area.
Meanwhile, Euphrates Shield forces expelled Islamic State fighters from several villages located to the east of the northern Syrian city of Al Bab.
Up to five villages have been captured today by the Turkish-backed rebels following fierce clashes with the already-encircled ISIS jihadists.
Unformed reports claimed that light firefights erupted between the advancing Syrian troop and the Kurdish forces without further details. AMN hasn't been able to verify this claim.