Syria
Syrian Army Uncovers Large Network of ISIL's Tunnels in Deir Ezzur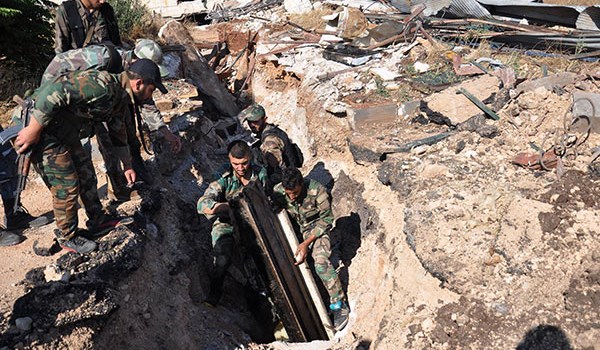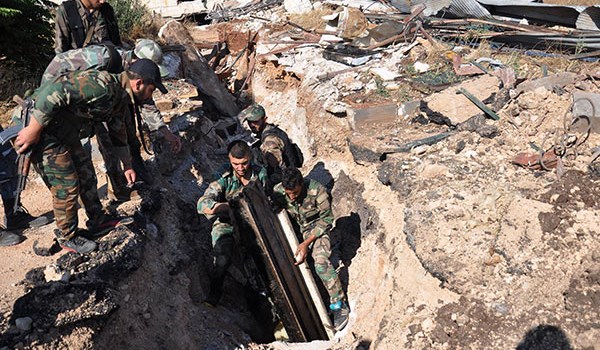 The Syrian Army uncovered a large network of tunnels dug by the ISIL terrorists while combing through the Deir Ezzur countryside, a military source said on Friday.
According to the military source, the Syrian army was conducting a search-and-destroy mission in the Eastern Deir Ezzur, when they uncovered this web of tunnels near the town of Al-Mayadeen and Sabikhan region.
The source added that one of the tunnels was at least 500 meters long and contained a large cache of weapons, including assault rifles, ammunition, RPGs, and ATGMs.
This network of tunnels was believed to be used by the ISIL to carry out attacks against the Syrian Army in Eastern Deir Ezzur.
The army sources said on Tuesday that they were carrying out cleansing operation in the villages of al-Sayal and Hasarat East of the town of Albu Kamal in Southeastern Deir Ezzur when they discovered several warehouses containing a large number of Israel-made missiles, rockets, mortars, shells, landmines and hand-made bombs.
In the meantime, the army men found a tunnel in the village of al-Sabikhan East of the town of al-Mayadeen that was used as a large workshop to manufacture arms and bombs, the sources said adding that a large quantity of unknown materials has also been found in the tunnel.