Syria
Syrian Army Uncovers Long Network of ISIL's Tunnels in Deir Ezzur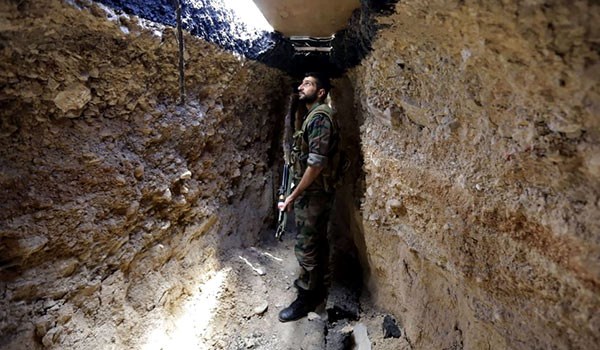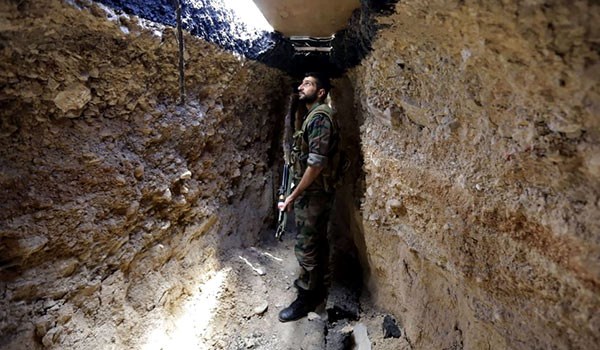 The Syrian Army continued combing through Deir Ezzur province and uncovered a large network of ISIL-dug tunnels that once were used by commanders of the terrorist group.
The army men carried out mop-up operations in Sabikhan region in Southeastern Deir Ezzur, discovering a long network of tunnels that ISIL dug under residential neighborhoods.
One of the tunnels that is located under Mount al-Shareh in Tishrin region is as large as 200 sq/m and 100 meters in depth.
The tunnel in Tishrin has 16 rooms that were once the ISIL commanders' hideout.
The army men also found a large volume of arms and ammunition in the tunnels.
Field sources reported last week that the Syrian Army sent a large number of fresh forces and a large volume of military hardware to Eastern Deir Ezzur after its positions in the region were pounded by the US fighter jets a couple of days ago.
The sources said that the army dispatched a large number of forces and a large volume of military equipment to the Eastern bank of the Euphrates River in Eastern Deir Ezzur.
The sources further added that several artillery units and military vehicles were sent to al-Jazeera Khasham, al-Tabiyah and Marat.