Syria
Syrian Army uncovers mass grave in east Daraa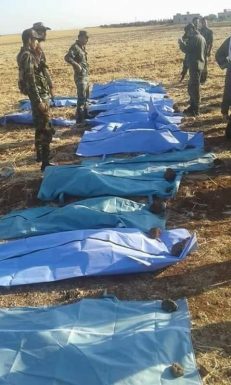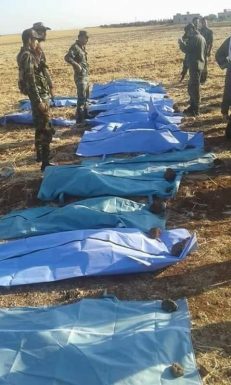 Following rebel mass surrender in east Daraa countryside, the Syrian authorities are working to secure the area through an inclusive mop-up operation.
Assisted by locals of Sahoah town in the eastern countryside of Daraa, the Syrian Army uncovered a mass grave which contains 16 corpses for fallen soldiers.
In 2013, rebel forces attacked the Air Defense Battalion in the town; slaughtering all 16 troops defending the base.
According to a military source, more mass graves are expected to be found in the southern province.
However, the government forces, supported by Russian airstrikes, have taken over almost the entire rebel-held territories in Daraa province; mostly through reconciliation deals.