Syria
Syrian Army Units Push Daesh to Retreat from East of Aleppo City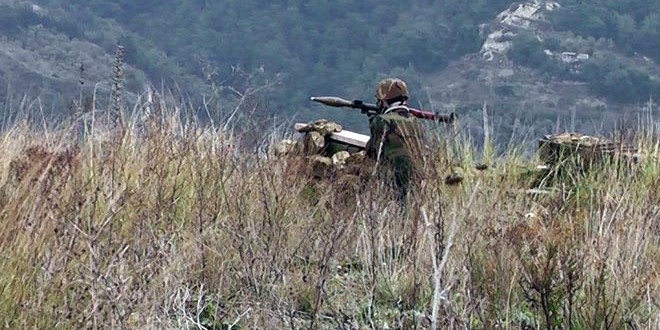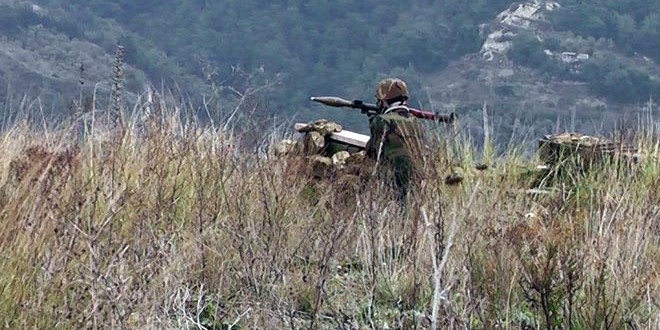 Syrian Ground and Air Forces have reportedly obliterated Daesh strongholds to the east of the city of Aleppo; scores of militants were killed and wounded.
The Syrian Army, supported by the country's Air Force, has attacked Daesh (ISIL/ISIS) strongholds in northern Syria's Aleppo province, killing dozens of terrorists, according to FNA.
Sources said that the Syrian troops launched a number of offensives on Daesh-held positions in the towns of Al-Bab, Qabasin, and Beza on Wednesday.
Additional militant strongholds were also reportedly destroyed by Syrian fighter jets in Handarat and Hraytan north of the city of Aleppo; the terrorists suffered heavy losses in the airstrikes.
Dozens of militants were killed or wounded after their attempts to prevail over the defensive lines of Syrian Army positions in Tal al-Madhafah in the southern part of Handarat were dashed by the government forces.
The army's air force carried out intensive sorties targeting hideouts of ISIS terrorists in al-Bab city and the villages of Jub Ghabsheh, Eibed, Souran, Tal Alam, Deir Qaq, Sarjeh and al-Zaalaneh, 30km north east of Aleppo city, a military source told SANA on Wednesday.
Over 70 ISIS terrorists killed in Aleppo: SANA
About 70 terrorists were killed and 70 others were injured in the airstrikes, said the source, adding that a number of vehicles and key positions for ISIS terrorists were destroyed.
In Aleppo city, army units targeted terrorist organizations' sites in the neighborhoods of al-Rashidin, al-Ramouseh and al-Sakhour, killing a number of terrorists and injuring others.
Syria has been mired in a civil war since 2011, with government forces loyal to President Bashar Assad fighting opposition factions and terrorist groups such as Daesh and the Al-Nusra Front, which are banned in Russia.
also The army restores security to Masqan village in Aleppo northern countryside.