Syria
Syrian Army Victories against Terrorists in Eastern Aleppo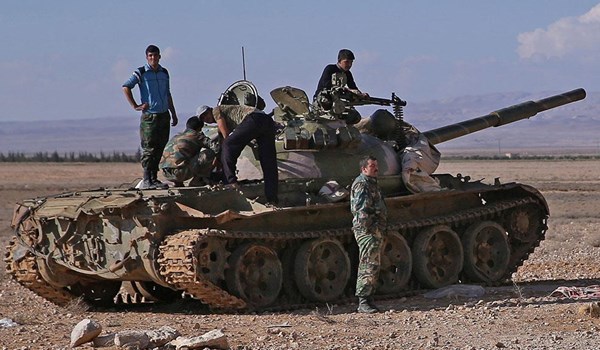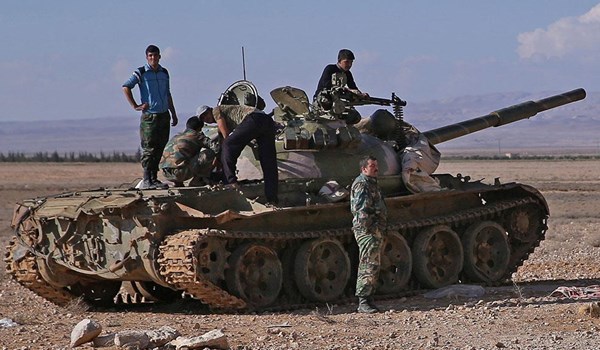 Syrian Army troops continued to beat Jeish al-Fatah terrorists in districts adjacent to the newly-freed Youth Housing Complex and took control of more areas in the Southeastern districts in Aleppo city.
The army men, who captured two key districts of al-Jazmati and Karam al-Tarab West of Aleppo International Airport a few hours ago, managed to drive militants out of 30 percent of the district of Karam al-Maysay.
The army soldiers also continued to advance against militants in al-Halwaniyeh district and reached al-Halwaniyeh square after capturing a large number of residential complexes.
In the meantime, fierce clashes are underway between the army men and terrorists in Tal (hill) al-Shorta flank and the neighborhoods of Sheikh Lutfi and al-Marjeh.
The army soldiers targeted an arms depot of terrorists and meantime moved forward in Sheikh Lutfi and al-Marjeh in Southeastern Aleppo.
A field source disclosed on Saturday that the army sent hundreds of its forces and a large volume of its equipment to the Southeastern districts of Aleppo city after government forces fortified their positions in the Northeast.
"The Syrian army and popular forces have dispatched hundreds of forces, tanks and other military hardware to the Southern parts of Eastern Aleppo after the army and its allies fortified their positions in the districts Northeast of the city," the Syrian field source said.
He further added that the newly deployed troops will join several flanks in upcoming raids on Southeastern Aleppo.
In the meantime, a massive operation just started to restore security to the Aleppo International Airport following the recent liberation of the Youth Housing Complex and Sheikh Saeed, forcing the militants to pull forces back from more positions in the region.