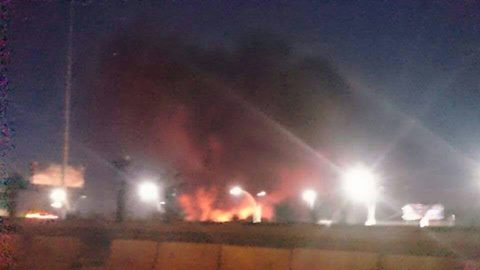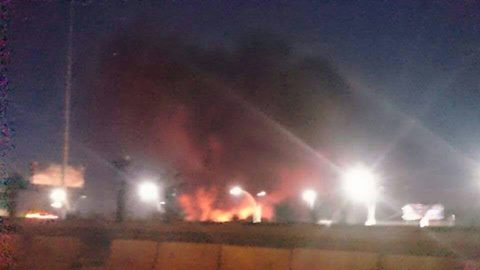 The General Command of the Syrian army said that Israeli strike hit Mazzeh airport west of Damascus  after midnight on Thursday, warning the Zionist entity of repercussions for the attack.
In a statement carried by SANA official news agency, the General Command said that Israeli jets have bombed the Mezzeh military airport "in a desperate attempt to support terrorist groups operating in the area."
Several missiles were fired at the Mezzeh airport's compounds from the Lake Tiberias area, the statement said, adding that the strike reportedly damaged one of the compounds of the crucial military facility.
The army's General Command warned that there "will be repercussions for the flagrant attack," according to the statement.