Syria
Syrian Army Wins Back Control of All Tunnels of Terrorists in Eastern Damascus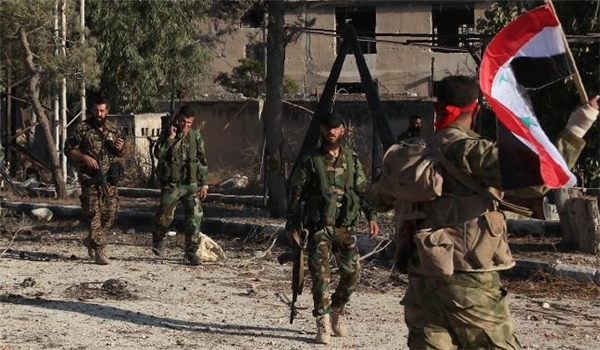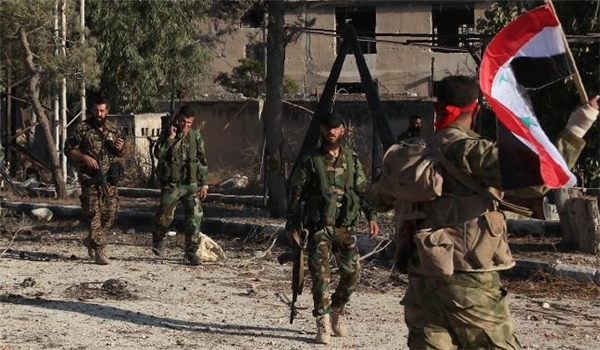 The Syrian army has imposed control over all the tunnels that were once used by the terrorists in Eastern Damascus, a field source said, adding that the first stage of their operations in the region is complete now.
The source said that the army has completed an important part of its goals by capturing the town of Ain Tarma and "all the tunnels dug by the terrorists on the basis of Israeli plans and designs".
"Meantime, the Syrian army intends to separate the towns of Jobar, Zmalka and Ain Tarma from each other and advance inside the districts in Eastern Damascus in a way that the terrorists are left with no other option but retreating towards the Eastern Ghouta of Damascus," he added.
The source also said that the army has demolished the terrorists' bases, 4 operations rooms and several other targets, including a number of arms and ammunition depots as well as the logistics sent from Harmaleh passageway to the militants, in artillery and missile attacks against the terrorists' bases and positions in the towns of Ain Tarma, Jobar and Zmalka.
Relevant reports said on Wednesday that the Syrian army troops continued their anti-terrorism operations in Eastern Damascus, stretching their chain of security around the capital and its countryside.
Sources reported that the army soldiers, backed up by the artillery and missile units, engaged in fierce clashes with Al-Nusra Front (also known as Fatah al-Sham Front or the Levant Liberation Board) in Ein Terma and drove them out of 18 positions and building blocks near the petrol station, killing and wounding a number of terrorists.
They added that the army men also went through numerous buildings and reached the Ein Terma conjunction area that is located next to the al-Kheir market place.
Another field source said that the army units have continued operation in the region to separate Jobar district from Eastern Ghouta to reinvigorate security of the capital after carrying out cleansing operation in Jobar.