Middle East
Syria
Syrian Army's patience is running out in Idlib: Governor
The acting Governor of Idlib, Muhammad Fadi Al-Saadoun, told the Syria-based Al-Watan newspaper on Tuesday that the Syrian government is exercising restraint despite the continued violations of the ceasefire carried out by the militant forces.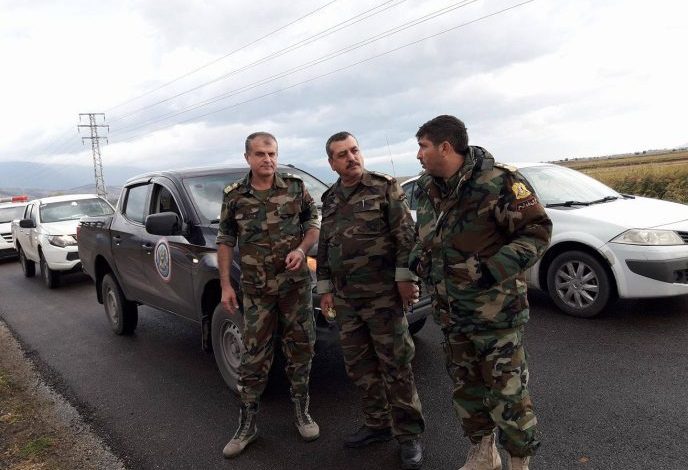 "We do not accept that the terrorist violations of the Moscow Agreement continue and their disruption of the joint Russian-Turkish patrols on the international route (M4)," Saadoun said.
The governor, however, pointed out that the Syrian Arab Army's (SAA) patience is running out in the Idlib Governorate.
The Syrian official stressed: "Syria is still exercising restraint to the utmost dimensions in order to implement the agreement to completely suppress the excuses of the Turkish regime," he continued.
"The Turkish regime may support the terrorists to disrupt joint patrols with Russia on M-4 Highway in order for the patrols to be Turkish only and the road is under its supervision," he added.
On Monday, the Russian Center for Reconciliation between the Warring Parties in Syria announced that their troops had conducted its second patrol along the M-4 Highway; however, it was cut short due to security reasons.
"On March 23, in the de-escalation zone of Idlib, and according to the Russian-Turkish agreement, the second joint Russian-Turkish patrol was conducted on the M-4 road, which links the cities of Aleppo and Latakia," the Russian Reconciliation Center said.
The statement added that the Turkish side pledged to take measures in the near future to liquidate the extremist groups that hinder the movement of joint patrols on the M-4 Highway.
Source: AMN