Featured
Syrian boy describes how he turned into a terrorist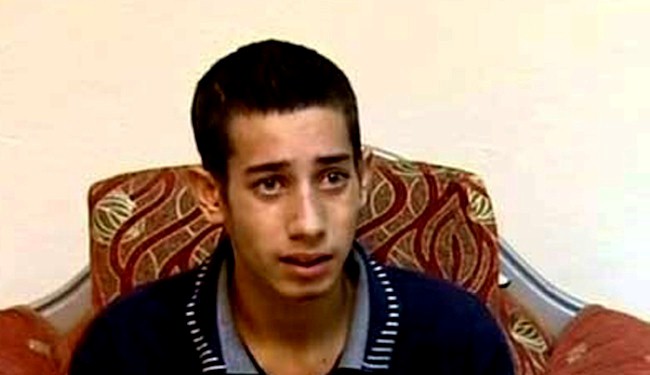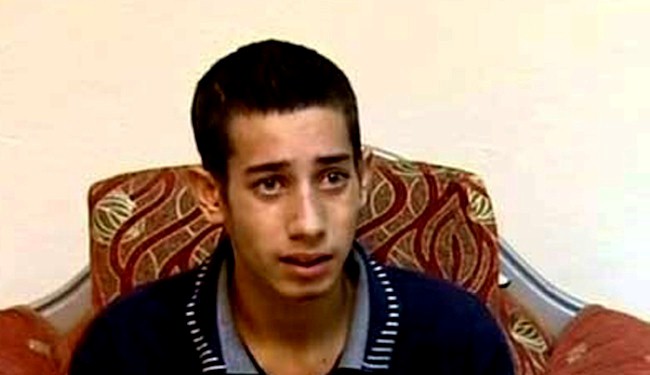 14-year old Syrian boy, Omran Adnan Qaddour, describes details of how he turned to a professional militant for carrying out terrorist attacks against his own country's army soldiers after he was recruited by armed groups who trained and turned him into a young terrorist.
Omran, interviewed by Syrian national TV, recounted the details of his assistance to the foreign backed terrorist groups in killing, looting, kidnapping, planting explosives and smuggling operations.
Omran said that he and his brothers first joined the armed groups, supported by most fortunate oil-rich countries in the Middle East, for money.
According to Omran's confessions, he and his brothers gathered on million Syrian Pounds for kidnapping a man in al-Qussour neighborhood in Hama and torturing him before letting him go.
He also confessed that he participated in kidnapping 3 soldiers in the same area.
Qaddour, whose face was filled with fear as he remembered his time as a terrorist, said that he and his brother Hussam planted 2 explosive devices on Hama-Salamieh highway and detonated them during passing military convoy.
According to the 14-year old teen, they also detonated a third explosive device near al-Sinaa roundabout for targeting another military vehicle.
He also confessed to have smuggled weapons from al-Jaijieh neighborhood in Hama to the groves area by motorcycle.
Qaddour also attacked a military checkpoint and fired against its personnel.
He was sure he injured several soldiers but could not say if any one of them lost his life or not.
Omran also described robbing three houses in al-Qussour neighborhood and the grove areas in his interview with the Syrian TV.
Syrian youngsters falling victim to the terrorist and militant groups is a sad common feature of the bloody war that goes on in Syria.
There are many young boys and girls who lose their families in militant attacks on their hometowns or villages which leave them with no easier choice than to join the armed groups to survive the scary violent scenes they witness every day.
A horrific video of rebels forcing a young boy behead a man with a sword alarmed many in the world about the horrors kids face in the violent conflict which is going on with no end in the sight.
US military supports to the Syria militants, along with millions of oil-dollars poured in their hands by countries such as Qatar and Saudi Arabia, continue as people in Syria are dealing with ugliest scenes of brutality the region has ever witnessed in many years.