Syria
Syrian Chief of General Staff visits army sites and checkpoints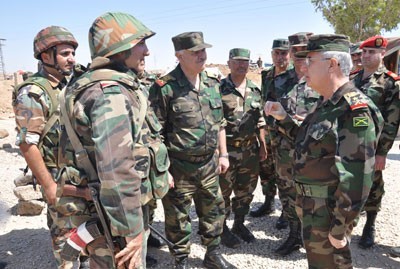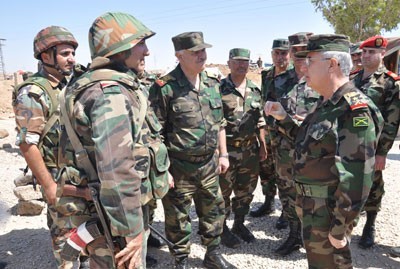 Syrian Chief of General Staff of the Army and Armed Forces, Gen. Ali Abdullah Ayoub, on Friday visited a number of army sites and checkpoints, meeting soldiers and congratulating on occasion and Eid al-Fitr.
Ayoub wished the soldiers luck in fulfilling their duties, lauding their work around the clock to keep citizens safe and secure, adding that Syrians value the role played by the Syrian Army in defending the homeland.
He urged soldiers to remain vigilant and watchful to thwart those who seek to tamper with Syria's stability and security, pointing out to the victories achieved by the Syrian Army across Syria, concluding by offering the soldiers and their families his best wishes.
In turn, soldiers and officers said that they draw strength from the Syrian people's steadfastness and the sacrifices of the martyrs, asserting that they will continue to live up to the responsibilities entrusted to them and will spare no effort until Syria is rid of terrorism.