Syria
Syrian choppers destroy 2 terrorist bases in western Idlib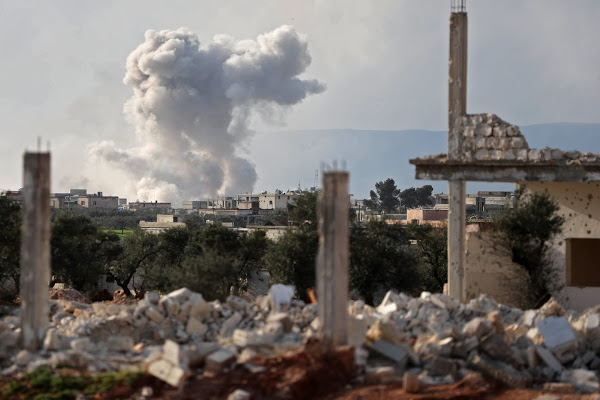 The Syrian Air Force reportedly destroyed two jihadist bases in the western countryside of the Idlib Governorate on Friday.
Using their attack choppers, the Syrian Air Force targeted two bases belonging to Hay'at Tahrir Al-Sham in the Al-Arabaeen Mountains of western Idlib.
According to the Muraselon News Agency, the Syrian Air Force dropped 4 Russian FAB bombs on the two HTS bases, destroying both of them and killing several of the jihadist fighters. The wounded HTS fighters were reportedly transferred to a local field hospital.
A similar bombing took place later in the day when two Su-24 fighter jets targeted a gathering of Suqour Al-Sham and Turkestan Islamic Party fighters the town of Harsh Masibeen. At least 20 members of these groups were killed as a result of the Syrian Air Force's attack.
The Syrian Air Force has recently intensified their strikes on the jihadist positions in Idlib. This has resulted in heavy damage to Hay'at Tahrir Al-Sham's military installations inside the governorate.