Syria
Syrian choppers drop thousands of leaflets calling on Daraa residents to kick out rebels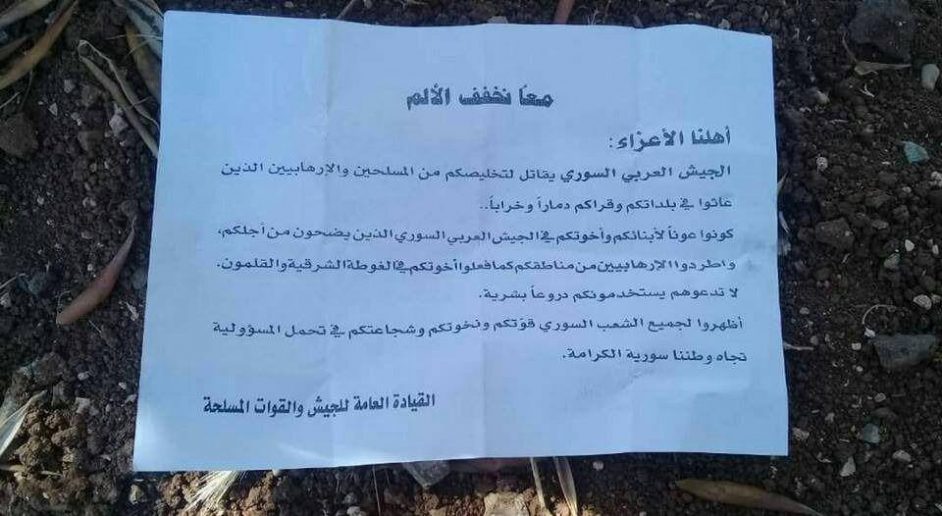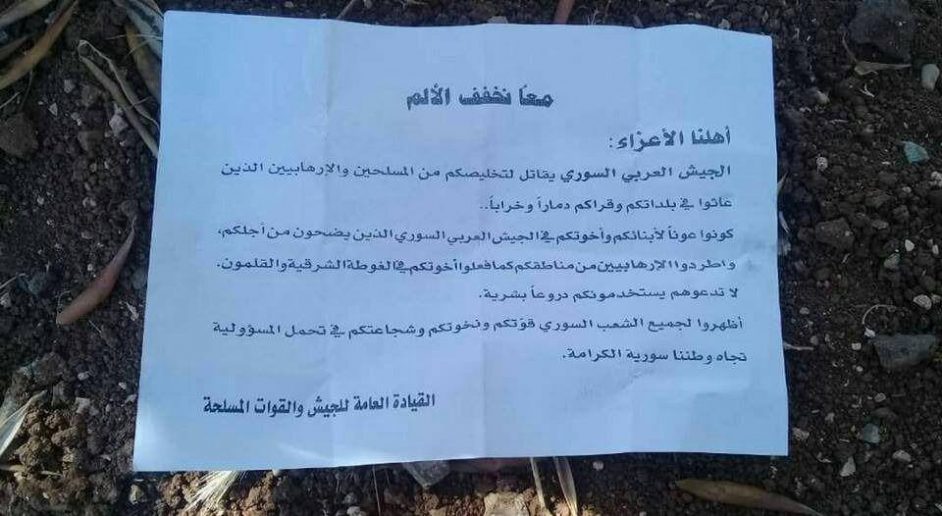 The Syrian Arab Air Force dropped thousands of leaflets over the Dara'a countryside on Tuesday, calling on the residents to kick out the militants inside their towns.
According to a military report, the helicopters of the Syrian Air Force dropped these leaflets over the towns of Ibtaa and  Da'el in northern Dara'a.
The leaflets dropped by the air force specifically called on the residents of these two towns to kick out the rebel forces and reconcile with the Syrian government.
Both Da'el and Ibtraa are expected to be the first towns to be targeted by the Syrian Arab Army (SAA) during as they are closest to their front-lines.