Syria
Syrian clans' gathering : government delegation to Geneva represents us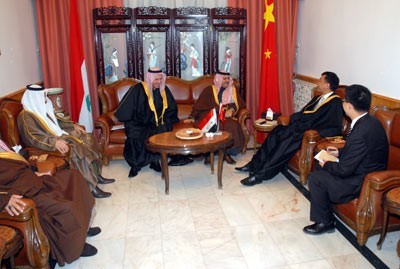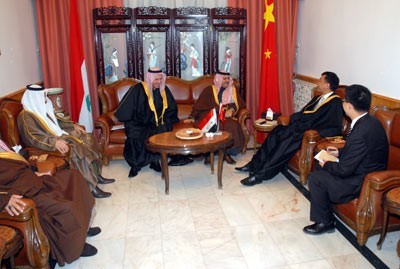 A delegation of clans' gathering in Syria on Thursday met the Chinese Ambassador in Damascus Zhang Xun at the Chinese chancery in Damascus.
"The clans' gathering in Syria has empowered the government delegation to Geneva 2 conference to represent the clans which gather different spectrums of the Syrian society," Sheikh of al-Hasna clan, Anza Tribe, Nawaf Abdul-Aziz Tarad al-Melhem said.
He called on the countries participating in the conference to issue obligatory resolutions for the states which sponsor terrorism with weapons or media, and impose sanctions against them if they didn't yield to those decisions.
The Chinese Ambassador, for his part, affirmed that his country is committed to the political solution to the crisis in Syria as soon as possible, adding that the Syrian people are the only one who determine their destiny.
"China opposes any foreign intervention, particularly the military in Syria, and it adheres to the political process," Ambassador Xun said.
He added that Geneva 2 conference is an opportunity to find a safe, peaceful exit for the crisis, hoping the international community would respect Syria sovereignty and territorial integrity.