Syria
Middle East
Syrian defense minister makes rare visit to Jordan to talk border security, Dara'a situation
Syrian Defense Minister General Ali Abdullah Ayyoub has made a rare trip to neighboring Jordan to discuss stability on their mutual border as well as the situation in Syria's southwestern city of Dara'a.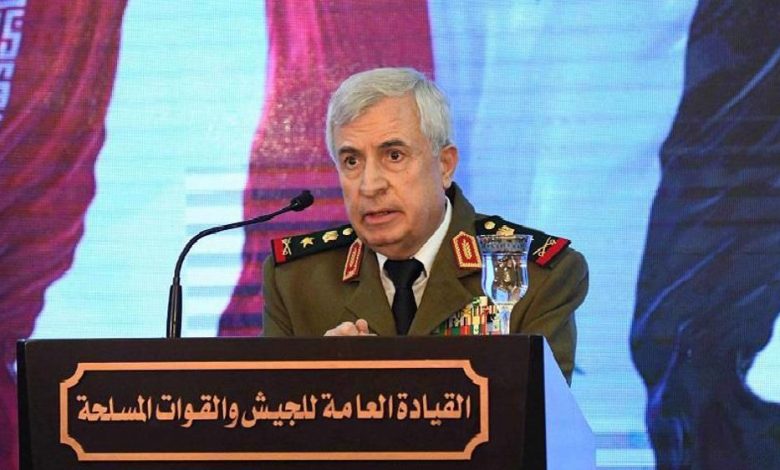 Jordanian army head Lieutenant General Yousef Hunaiti met the Syrian military chief on Sunday, and the two sides held talks over the Dara'a situation as well as other issues of mutual interest such as the fight against terrorism and drug smuggling in the area, Jordan's army said.
"The talks are within the concern to intensify future coordination over all common issues," a statement from the Jordanian army read.
The military talks between Syria and Jordan, informed sources speaking under the condition of anonymity said, also addressed a major spike in cross-border drug smuggling in recent months.
Ayyoub's visit to Amman is the first since a foreign-backed war on Syria erupted more than a decade ago.
Jordan had for years supported foreign-sponsored Takfiri terrorist groups, which controlled southern Syria, until Syrian government troops and allied forces recaptured Dara'a from militants more than three years ago.
The meeting also comes as Syrian army soldiers continue their push to retake full control over the areas that Takfiri militants once held in Dara'a.
Last week, Syrian army units entered Dara'a al-Balad neighborhood and raised Syria's national flags.
Under the truce deal, reached on August 14, militants were obliged to hand over their weapons, and government forces were due to install checkpoints in nine districts of Dara'a al-Balad.
All militants who refused to lay down their weapons were to depart for the north of Syria or Jordan by buses provided by government authorities.
Back in 2018, Syrian army troops managed to establish control over Dara'a Province, which is bordered by Jordan to the south and the Israeli-occupied Golan Heights to the west.
The establishment of full government control over the Golan border – where the Israeli regime has treated wounded terrorists fighting against the Syrian government since 2011 – is highly important.
The territory's return to the Syrian government control could cut the much-reported collaboration between Israel and the militants and accordingly deal a blow to Tel Aviv's plans to annex the Golan Heights.
---