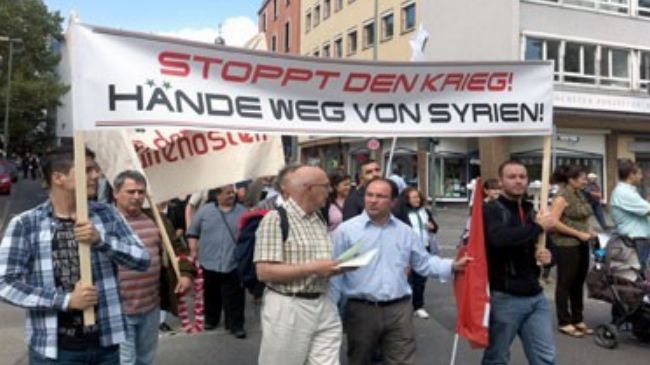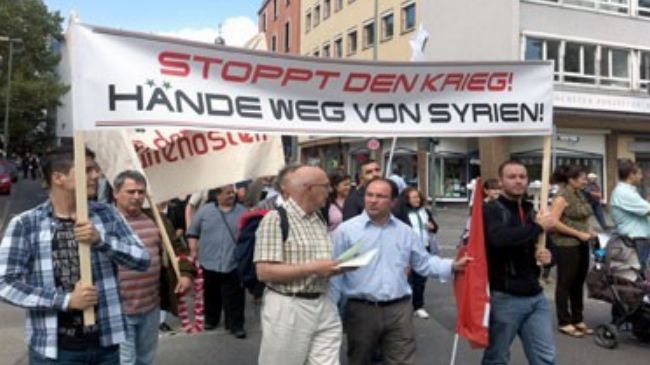 Hundreds of Syrian expatriates have held separate protest rallies across the world, demanding an end to the foreign meddling in Syria's internal affairs and attempts to wage a war against the Arab state.
A crowd of around 1,000 people gathered in front of the Opera House in the central German city of Frankfurt on Saturday to express their strong opposition to any form of foreign interference in Syria's internal affairs, SANA news agency reported.
They shouted slogans in favor of President Bashar al-Assad. They also waved Syrian national flags and signs with photos of Assad.
And in the southern Turkish city of Antakya, near the border with Syria, demonstrators slammed foreign meddling in the Syrian affairs. The protesters voiced their solidarity with the Syrian nation, and chanted slogans in condemnation of imperialism.
A large number of Syrians also staged a protest rally in front of the US Embassy in Moscow to denounce Washington's policies against Damascus, and its attempts to exploit Syria's resources.