Syria
Syrian expats vote in presidential election in huge numbers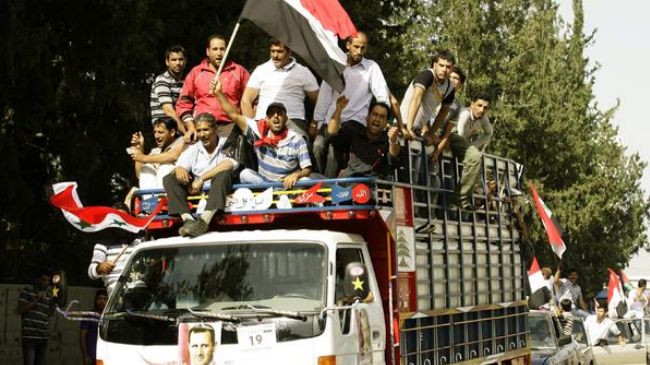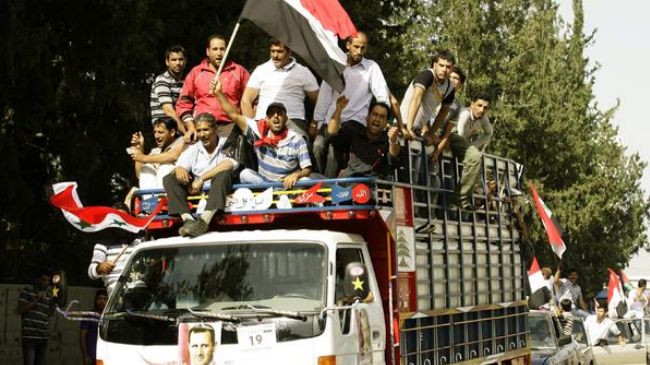 Syrian expatriates and refugees have voted in Syria's presidential election at the Arab country's embassies in many capitals across the globe in high numbers.
Due to the unexpectedly huge turnout at many of the embassy polling booths throughout Wednesday, Syria's Higher Judicial Committee for Elections extended the time for overseas voting; and in neighboring Lebanon, where the turnout was reportedly huge, the voting was extended for an additional day.
The development comes as a number of Western and Arab countries, including France, Germany, Belgium, and the United Arab Emirates reportedly refused to allow Syrian nationals in their countries to cast ballots at their country's embassy.
According to Syrian state news agency SANA, which filed reports of voting from Syrian embassies in countries from China to Argentina, voter turnout was high, with many expatriate voters expressing emotional support for the effort of their country's military forces against intruding terrorists and armed militants.
According to the report, many foreign-based Syrian voters said they took part in the presidential poll to express their support for the country's government and the army.
There are three candidates in Syria's presidential election, namely incumbent President Bashar al-Assad and Maher Abdel Hafiz Hajjar and Hassan Abdallah al-Nuri.
Syrians inside the country will cast their votes on June 3.