Syria
Syrian Fighter Jets, Choppers Turn Western Deir Ezzur into Hell for Terrorists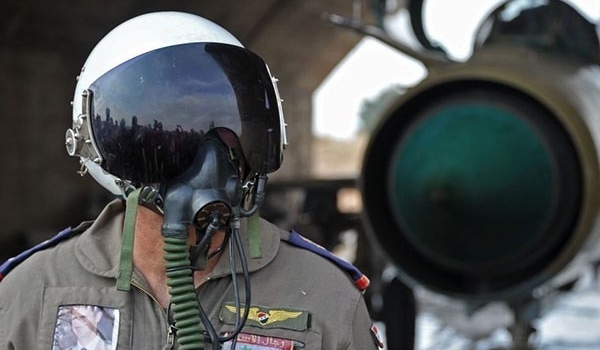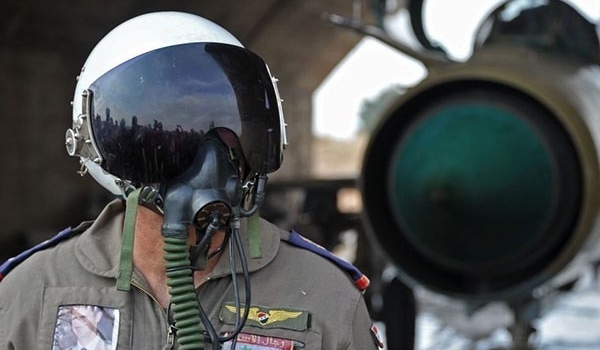 The Syrian warplanes and helicopters carried out a number of combat sorties over ISIL's movements along a highway connecting Deir Ezzur and Palmyra cities to each other, inflicting major losses on the terrorists, a military source reported Friday.
The source said that the army aircraft and choppers targeted heavily ISIL's positions and movements in the battlefield along Deir Ezzur-Palmyra highway and nearby regions in Western Deir Ezzur and Eastern Homs, killing and wounding a large number of terrorists and destroying their military equipment in large scale.
The source further said that the Syrian Army troops are now carrying out mop-up operations to hunt the remaining pockets of ISIL terrorists in the region and restore security to the highway.
The source added that the army men also fended off ISIL's heavy attacks on the government forces' positions in Humeimeh and T3 regions South of the town of al-Sukhnah in Eastern Homs, killing and wounding scores of terrorists.
Relevant reports said on Thursday that the army was preparing to stage massive operations in Southern Deir Ezzur to reach the strategic city of al-Mayadeen.
A military source said that the army was reading for the operations and would move towards this vital region from two fronts.
He added that the army would advance from the East (al-Dowikhileh region) towards T2 station as the first front and towards Feizat Ibn Mawina region to pave the ground for advancing towards the two towns of al-Mayadeen and Kabajeb.
The source said that the army's control over Feizat Ibn Mawina would cut the ISIL supply routes towards T2 station, al-Mayadeen would be separated from the adjacent areas and the ISIL would be surrounded in a region from Eastern al-Sukhnah and Northern Humeimeh to Southern al-Shouleh.
He also said that the Russian and Syrian fighter jets pounded the ISIL positions in al-Mayadeen in the past few days to pave the ground for the Syrian army attack against the strategic region.