Middle East
Syria
Syrian FM Al-Moallem: "Who Is Pompeo?"
Syrian Foreign Minister Walid Al-Moallem dismissed accusations by Mike Pompeo, saying he doesn't know the US Secretary of State.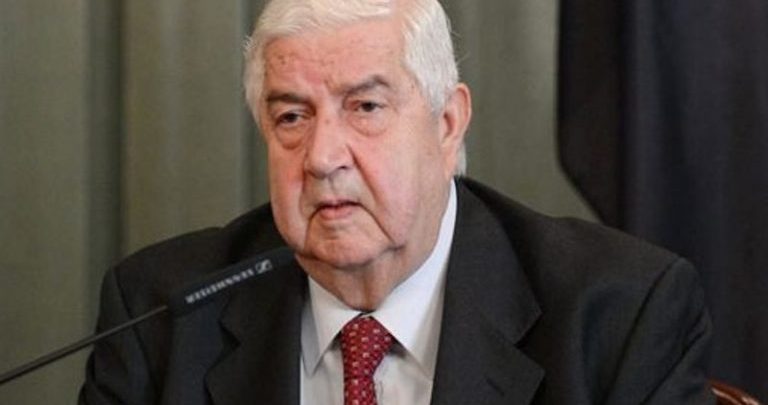 On the sidelines of the United Nations General Assembly in New York, Al-Moallem was asked by Russia Today reporter about his reaction to Pompeo's statements and accusations against Syria.
"Who is Pompeo?" Al-Moallem asked.
"US Secretary of State," the reporter responded.
Al-Moallem then said: "Ok, good that you know. I don't know him."
Earlier, Pompeo accused the Syrian government of carrying out a chemical attack in the Latakia province in May.
Damascus firmly denies staging any chemical attack against its own people, stressing that such claims are aimed at creating pretext to further interfere in the crisis-hit country.