General
Syrian Forces Continue Crushing Militants East of Damascus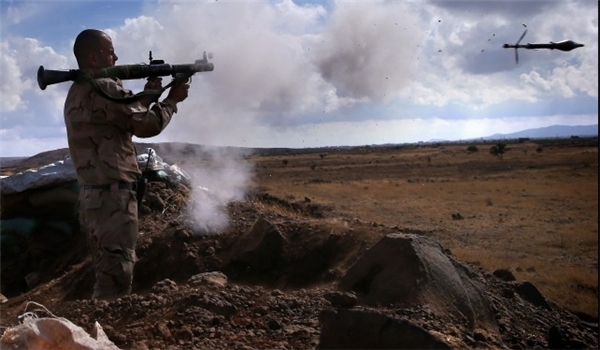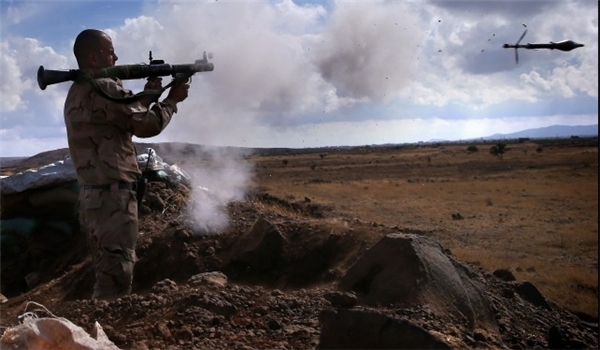 Two main districts in the Eastern and Northeastern outskirts of the Capital were the scenes of the Syrian government forces' heavy attacks on the militant groups' strongholds, the city sources said Friday, adding the militants left behind many dead members and fled the battlefronts.
"The militant groups' fortified positions in Zamalka in the Northeastern outskirt of Damascus came under massive offensive of the Syrian army and its allies," the sources said.
"The pro-government forces killed or wounded many terrorists and destroyed their military hardware," the army added.
"The Syrian forces' attack on al-Nusra Front's gatherings in Ein Tarma in the Eastern side of Damascus killed dozens of the terrorists, including a Yemeni and two field commanders on the group," the army went on to say.
Militant groups' positions in different parts of Damascus province have been under the massive attacks of the Syrian army, air force, and artillery units in the recent weeks.
On Thursday, the Syrian army left a large number of Takfiri militants dead and injured after fierce clashes in Eastern Ghouta in Damascus province.
"A large group of militants were killed and inured in clashes with the Syrian army in the vicinity of al-Marj area in Eastern Ghouta in Damascus province," a field source said.
Military officials said Wednesday that the Syrian Army's raid on the militant groups' defense lines in the Eastern part of Damascus province resulting in recapturing a number of farms and a chunk of a main road.
"The Syrian army and the National Defense Forces (NDF) stormed the militant positions and drove them back from several farms in Eastern Ghouta and a chunk of the road connecting Marj al-Sultan village and al-Nashabiyah town," the sources said.
"Over 12 Takfiri militants were killed or wounded and their military vehicles sustained heavy damage in the attacks," the sources added.