Syria
Syrian forces foils militant attack on Latakia military posts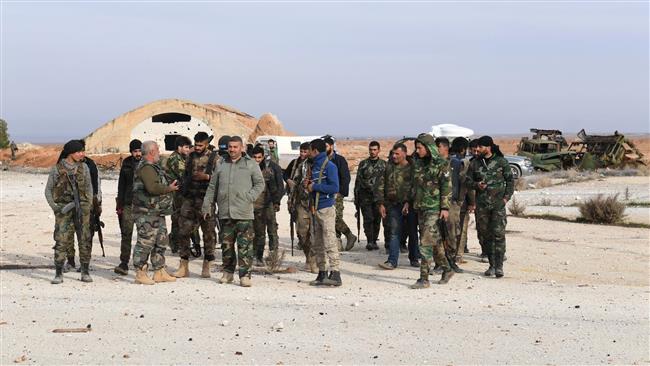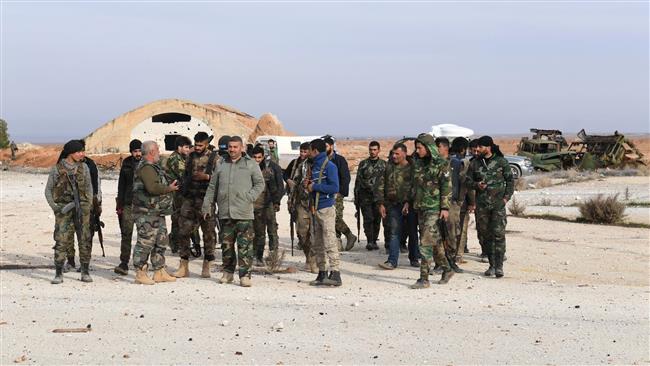 Syrian army troops, supported by allied fighters from popular defense groups, have thwarted an attack by terrorists from the Jabhat Fateh al-Sham Takfiri group, formerly known as al-Nusra Front, on a number of military posts in the northern sector of the country's western coastal province of Latakia, inflicting stinging blows to the extremists.
A Syrian military source, speaking on condition of anonymity, told official news agency SANA that government soldiers and their allies engaged in fierce clashes with Jabhat Fateh al-Sham terrorists on the outskirts of al-Sarraf village on Tuesday.
The source added that 13 terrorists were killed during the clashes.
A large amount of ammunition and military equipment, like cannons, mortar launchers and vehicles equipped with machine guns, that belonged to the Takfiris were destroyed as well.
The development came days after Syrian army fully captured the strategic Abu al-Duhur air base in the northwestern province of Idlib.
The capture of Abu al-Duhur was achieved after intense battles with  Jabhat Fateh al-Sham terrorists.
The Syrian army now has the upper hand in carrying out airstrikes against militant positions in Idlib.
It can also launch further ground offensives against Jabhat Fateh al-Sham extremists and likeminded groups in the province.
Syria has been gripped by foreign-backed militancy since March 2011. The Syrian government says the Israeli regime and its Western and regional allies are aiding Takfiri terrorist groups that are wreaking havoc in the country.