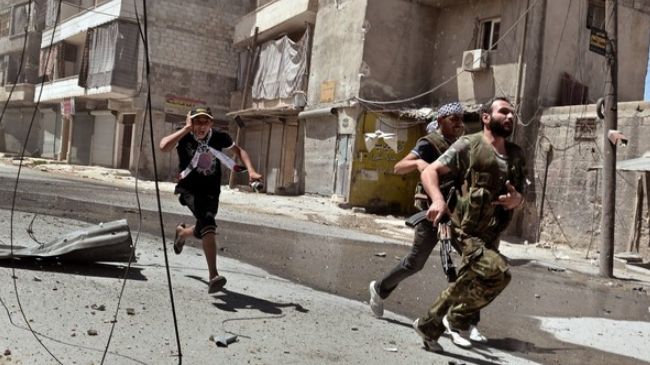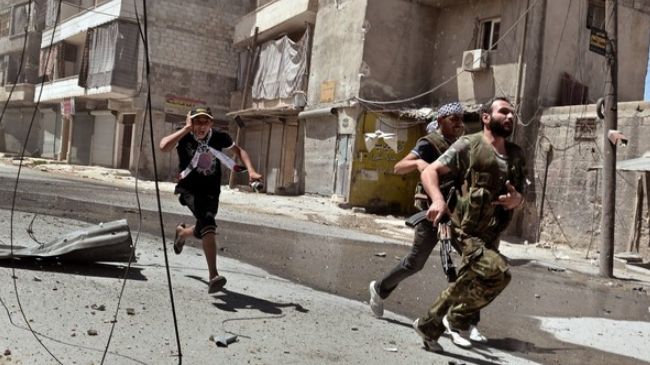 Syrian forces have killed nearly 100 militants fighting against the government of President Bashar al-Assad in the Eastern Ghouta region on the outskirts of the capital, Damascus, over the past three days.
According to a statement released by the so-called Syrian Observatory for Human Rights on Sunday, 96 militants were killed during fierce clashes in the region.
More than 50 of them were killed on Sunday alone, it added.
The statement also said that 56 Syrian soldiers lost their lives in the fighting.
Syria has been gripped by deadly unrest since 2011. According to reports, the Western powers and their regional allies — especially Qatar, Saudi Arabia, and Turkey — are supporting the militants operating inside Syria.
According to the United Nations, more than 100,000 people have been killed and millions displaced in the violence.
The UN has repeatedly warned about the humanitarian situation in the country, saying that over nine million people are in need of urgent aid due to the crisis. Over four million other Syrians will be forced out of their homes in 2014, the UN reported on October 7.