Syria
Syrian Forces Kill Senior Terrorist Commander South of Aleppo Province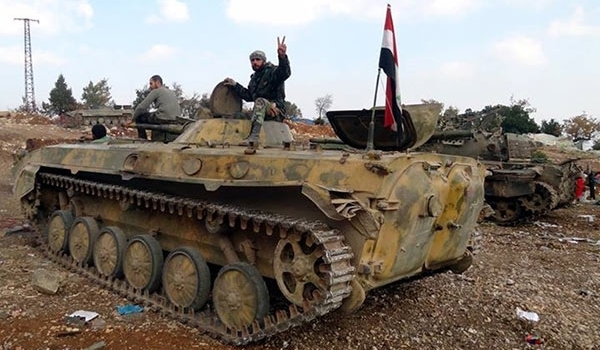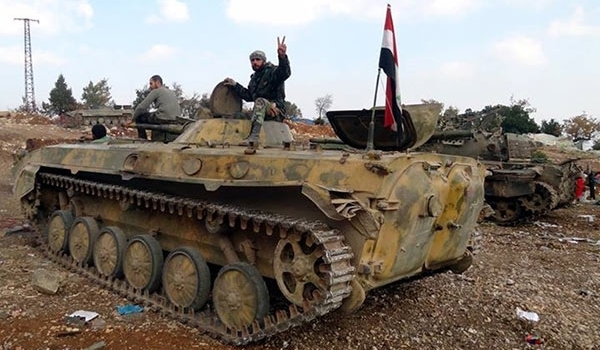 Massive joint operations of the Syrian Army and its allies in the Southern territories of Aleppo province claimed the lives of a large number of terrorists, including a senior field commander of the Thuwar al-Sham militant group, military sources announced Friday.
"Mohammad Sheikh al-Jubb, one of the notorious commanders of Thuwr al-Sham in the battlefields of the Northern province of Aleppo, was killed in the offensives of the Syrian government forces," the sources said.
"Killing of Sheikh al-Jubb was a catastrophe for the militant group," the sources added.
"The militant group sustained heavy damage on its military grid in the army attacks too," they said.
Combination of the well-trained forces of the Syrian army, motivated forces of the NDF and the experienced fighters of Hezbollah have on one hand brought about a united front which can not be defeated simply and on the other hand have inflicted heavy losses on the militant groups across the country.
On Thursday, the Syrian army annihilated ISIL strongholds and fortifications in two villages in the Eastern part of Aleppo province, leaving a large group of militants dead.
The Syrian army destroyed gathering centers and fortifications of ISIL terrorists in the villages of Najjara and al-Jaberiyeh in the Eastern part of Aleppo.
Tens of militants were killed in the army's attacks.
Militants' weapons and machine gun-equipped vehicles were also destroyed.
The Syrian army troops also killed scores of al-Nusra Front terrorists in Aleppo province on Thursday as the government forces continue to inflict heavy losses on the Takfiri militants.
The Syrian forces targeted positions of al-Nusra Front in Khan al-Asal on the Western outskirts of Aleppo city, and killed scores of militants.
The army also "destroyed terrorists' positions, weapons and vehicles", informed source said.