Syria
Syrian Forces Pound Heavily Terrorists' Positions in North of Aleppo: Battlefield Sources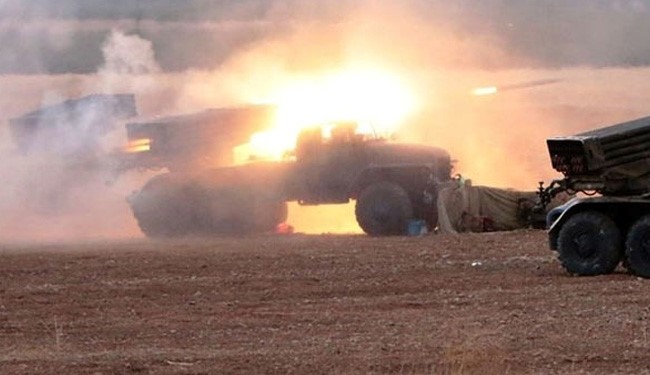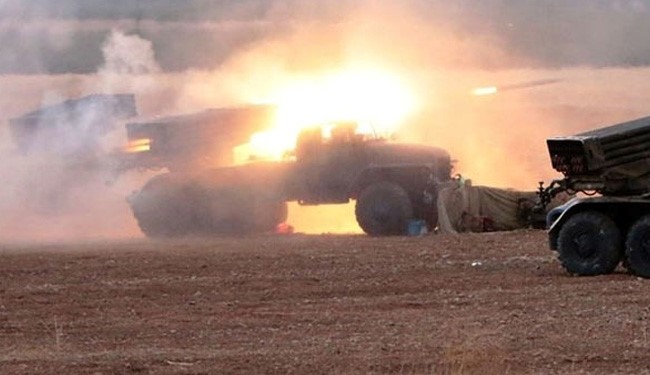 The Syrian army forces have opened heavy fire at the positions of the terrorist groups in Northern Aleppo, inflicting heavy losses on their ammunition and fortifications, battlefield sources said.
The Syrian warplanes carried out several combat flights over the terrorist centers in Hraytan and Castello road and targeted them badly, while the Syrian artillery units shelled the terrorist positions massively.
In the meantime, the Syrian army troops ended the fire control of the terrorist groups over a road connecting al-Atfaiyeh square to al-Hamdaniyeh neighborhood in Aleppo city's districts.
Earlier reports said that the Syrian Democratic Forces (SDF) continued to push the terrorist groups back from more lands in the Northeastern battlefields of Aleppo province and took control over more villages in the region.
The Kurdish-led SDF fighters' anti-terrorism operation ended in liberation of the villages of al-Jawathah, al-Hammam and al-Bourtoghali in the Eastern side of Manbij.
The SDF has now deployed its fighters only 11 km away from Manbij, FNA reported.