Middle East
Syria
Syrian forces to cease fire in Idlib de-escalation zone from Saturday: Multi-faced Russia
The Russian Reconciliation Center for Syria says Syrian government forces would cease fire in the de-escalation zone of Syria's embattled northwestern province of Idlib from Saturday morning.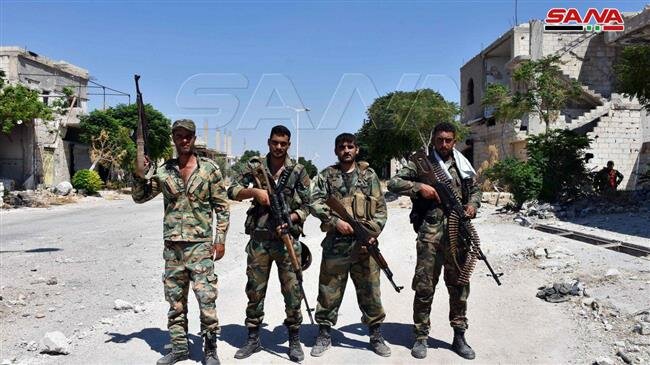 An agreement was reached on "a unilateral ceasefire by Syrian government forces in the Idlib de-escalation zone from 6:00 a.m. (0300 GMT) on August 31," the center said in a statement released on Friday.
The statement said the ceasefire aimed "to stabilize the situation" in Idlib, urging foreign-sponsored Takfiri militant groups in the region to "abandon armed provocations and join the peace process."
The announcement came after an unnamed Syrian military source said government forces had gained control over 10 villages located east of the already liberated town of Khan Sheikhoun in Idlib province.
Russia's Sputnik news agency quoted the source as saying that the villages of Khwein al-Kabir and al-Saqiyat, al-Tamanah town as well as Tall Saqiyat, Tall Turki, Tall Seyed Ali, Tall Sayyed Jaafar in addition to the western and eastern outskirts of Tamanah were purged of Takfiri terrorists by the morning of August 30.