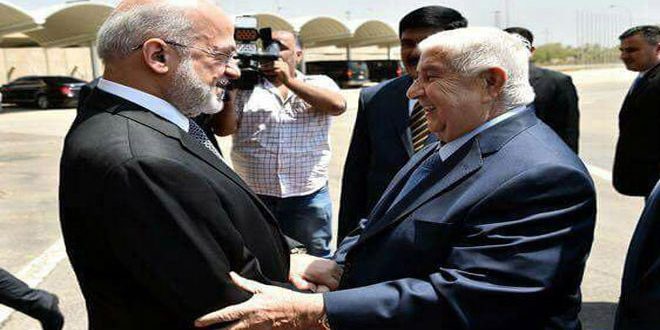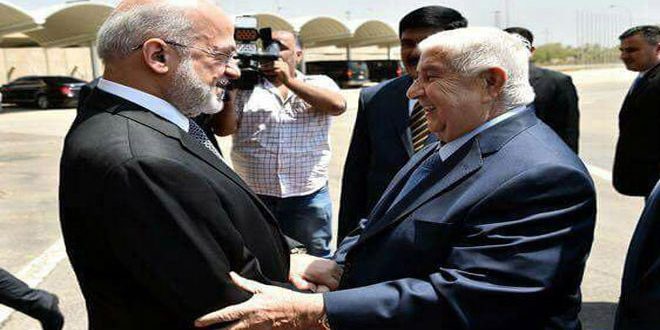 The Syrian Foreign Minister Walid Mu'allem arrived in Baghdad on Thursday morning to meet with the Iraq's Deputy Prime Minister Ahmad Jamal, Syrian state media reported today.
Mu'allem is scheduled to meet with the Iraqi Prime Minister Haidar Al-'Abadi and President Fou'ad Masoum after his discussion with Ahmad Jamal.
The purpose of Mu'allem's visit to Baghdad is to strengthen ties between both countries as they combat terrorism.