Syria
Syrian govt. forces march into Arima village near Kurdish-held Manbij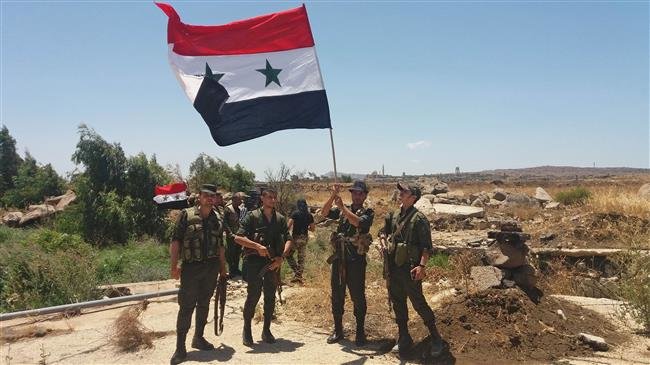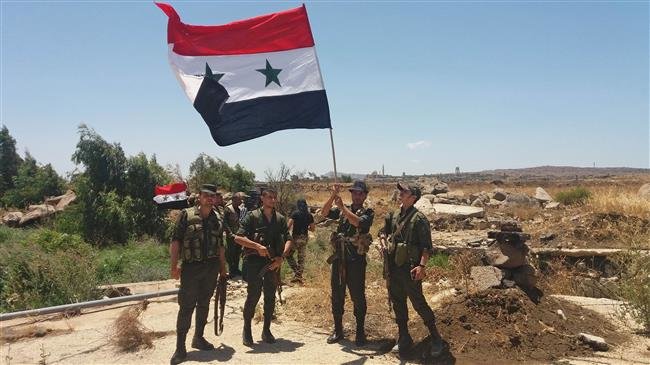 Syrian army soldiers, supported by Russian troops, have marched into a village in the country's northern province of Aleppo, after US-sponsored and Kurdish-led Syrian Democratic Forces (SDF) decided to hand it over to government forces.
A local source, speaking on condition of anonymity, told Syria's pro-government and Arabic-language al-Masdar news agency that Syrian soldiers entered Arima village, located 20 kilometers (12 miles) northeast of the city of al-Bab and 65 kilometers (40 miles) northeast of Aleppo, on Tuesday after Kurdish militants withdrew from the area.
The source added that 40 pickup trucks carrying Syrian army soldiers, two tanks, trucks carrying military equipment and armored vehicles were seen crossing into the village, which lies northeast of Manbij.
The development came on the heels of Turkey's preparations for an anticipated military campaign against People's Protection Units (YPG), which is the backbone of the SDF, in northern Syria.
Turkish Defense Minister Hulusi Akar said on Tuesday that preparations for an offensive in the eastern bank of the Euphrates River against Kurdish YPG militants are proceeding as planned.
"Everything has been planned and programmed. Everything is going according to it [the plan] and in line with the schedule," Akar told reporters ahead of the ruling Justice and Development Party's (AKP) parliamentary group meeting in the capital Ankara.
He noted that talks will be held with US officials within the next few days on a roadmap for Manbij.
"Work on the Manbij roadmap is continuing intensively," Akar pointed out.
He said Turkish military officials are in contact with their US counterparts, adding that further information on the roadmap's timetable will be released once it is finalized.
The northern Syrian town of Manbij, which lies in mainly Arab territory west of the Euphrates, has been a major bone of contention between Ankara and Washington.
Turkey sends military reinforcements to the border with Syria as US gets ready to take its troops out of the Arab country.
Turkey has complained over the slow implementation of a deal reached with the United States in June, which would see the YPG ousted from the town and moved back to the eastern bank of the river.
Over the past few days, the Turkish military has been sending reinforcements to frontline areas with YPG militants in northern Syria.
The Turkish military, with support from allied militants of the so-called Free Syrian Army, has launched two cross-border operations in northern Syria, dubbed "Euphrates Shield" and "Olive Branch", against the YPG and Daesh Takfiri terrorists.