Syria
Syrian Ground, Air Forces Continue to Crush ISIL Centers East of Homs Province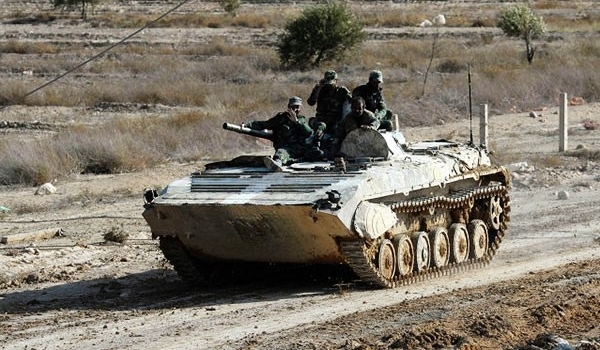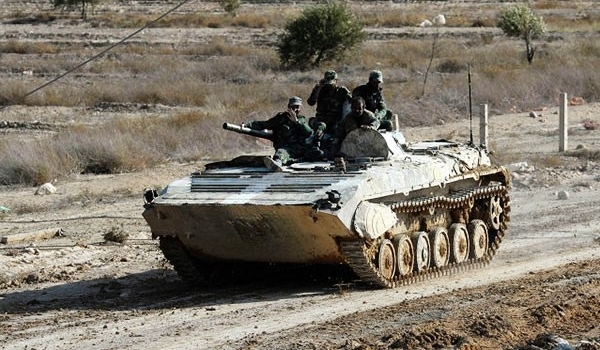 The ISIL positions in the oil and gas-rich regions of the Central province of Homs have been continuously targeted by the Syrian Army and fighter jets in recent days, resulting in the death of large groups of terrorists, provincial sources announced Monday.
"The Syrian army troops, backed by the country's warplanes, stormed the ISIL defense lines near Shaer gas field," the sources said.
"Several military vehicles of the ISIL and their depot of weapons and ammunition were destroyed in the attacks," the sources added.
The ISIL have been earing a lot of money from trading the crude of Syria in black markets.
The Syrian army and its allies are now fighting the ISIL and other militant groups in various parts of Homs province, which is home to the country's natural resources and historic monuments.
Earlier reposts said that the ISIL's rule over the strategic town of Maheen in the Central Homs province is on the verge of collapse, adding the Syrian government forces are preparing to capture the town.
"The Syrian army troop, National Defense Forces (NDF) and Hezbollah have continued their advance against the ISIL terrorists in the battlefields near Maheen and Hawareen," the army said.
"The ISIL has pulled back forces from several positions near Maheen, and pro-government forces are about to enter the town," the army confirmed.
The ISIL terrorists have been weakened by the continued attacks of the Syrian forces. The Russian and Syrian Air force have also been targeting their positions heavily in the recent days.
The dispatch of fresh forces from across the country to Homs province to join the army's operation near Maheen has been another cause of the ISIL withdrawal form nearby areas of the town.