Middle East
Syria
Syrian, Hezbollah Forces Launch Fresh Operation against Militants North of Aleppo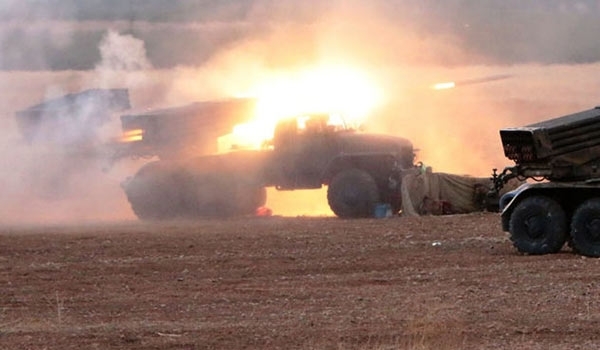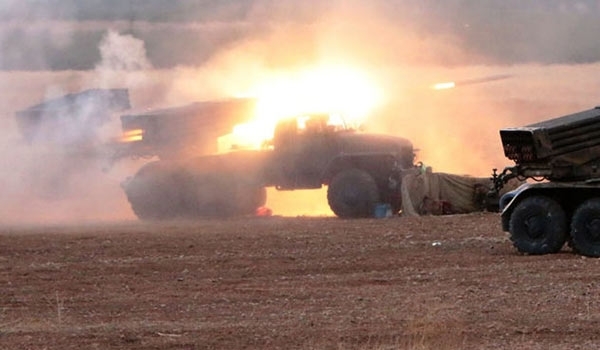 The Syrian Army alongside Hezbollah fighters have intensified their attacks on militants' positions and military sites in the Northern part of Aleppo, particularly the al-Nusra Front's missile-lunching site, field sources announced Sunday.
The pro-government forces launched a fresh round of offensives against the concentration centers of al-Nusra Front and Jeish al-Mujaheddin terrorist groups in al-Malaah farms in the Northern countryside of Aleppo, the sources said.
The Syrian army and its allies are specifically targeting Nusra missile site that is the primary source of rocket-missile attacks on the Northern suburbs of al-Aziziyeh, al-Ashrafiyeh, Suleimaniyeh and al-Khalidiyeh.
Earlier today, The Syrian Army and popular forces restored security to a key village and its surroundings in the Western countryside of Aleppo after heavy clashes with al-Qaeda-affiliated al-Nusra Front and killing scores of them.
The Nusra positions near al-Mansoura village came under massive offensive of the pro-government forces, who not only broke through the defense lines of the Nusra militants, but also entered the village and took it back from the terrorist group.
Al-Mansoura village and its nearby areas are now under full control of the Syrian army.
The Nusra militants' military vehicles and equipment were seriously destroyed in the army attack.
Meantime, the Syrian Armed Forces alongside Hezbollah fighters continued their joint attacks on terrorists' defense lines in at least four regions in Aleppo's countryside on Sunday, killing or wounding scores of them.
The Syrian army troops and resistance forces of Hezbollah targeted the positions of the ISIL terrorists near al-Bab city, Maskaneh, al-Afesh and Akouleh across the Eastern and Northeastern countryside of Aleppo city.
The ISIL militants have been pinned down as a resulted of the pro-government forces' offensives in which the terrorist group has suffered heavy death toll.