Syria
Syrian, Hezbollah forces launch op against militants in Zabadani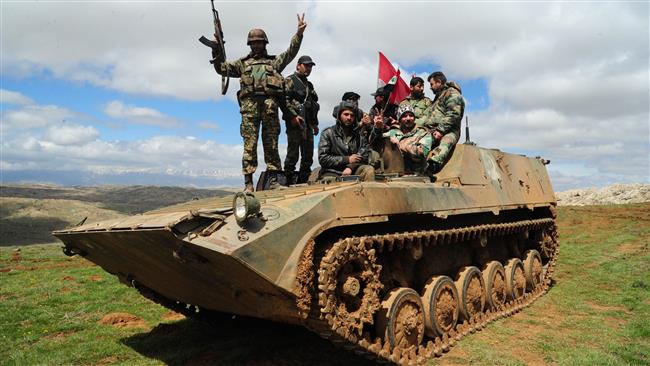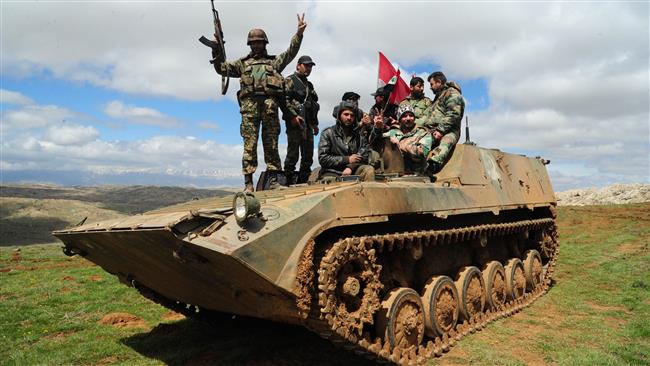 Syrian army troops have joined hands with Lebanon's Hezbollah resistance fighters in a new operation against Takfiri terrorists in the Syrian city of Zabadani near the border with Lebanon.
During the Sunday operation, the Syria-Hezbollah alliance advanced on the western flank of the key city, inflicting serious damage on the Takfiri Daesh and al-Nusra Front terrorists in the area by killing a large number of them, Syrian state news agency SANA reported.
The offensive came after the foreign-backed Takfiri militants violated a ceasefire that took effect on Saturday by targeting two towns in the northwestern Idlib Province with mortar shells, killing several civilians.
Also on Sunday, Syrian army units backed by popular defense groups launched an operation in the eastern part of the al-Maqale'a region in the ancient city of Palmyra and near the Jazal gas field, killing a number of Daesh terrorists and destroying their machine gun-mounted vehicles.
Also in the strategic city of Aleppo, Syrian forces killed scores of Daesh elements in a major operation that targeted their bunkers.
A Syrian army unit carried out intensive strikes against Daesh positions in areas surroundings the Air Force Academy, about 40 kilometers east of Aleppo.
The foreign-backed militancy in Syria, which began in March 2011, has so far claimed an estimated 240,000 lives, including nearly 12,000 children.
The violence has also forced over 3.8 million Syrians to take refuge in neighboring countries, including Jordan and Lebanon. Over 7.2 million more civilians have also been displaced within Syria, according to the United Nations.